MEF's "The Bystander Moment" Screens at Department of Defense Summit on Sexual Assault and Harassment
MEF's new film on bystander education featuring leading gender-violence prevention educator Jackson Katz is starting to have an institutional impact.
The Bystander Moment: Transforming Rape Culture at its Roots screened earlier this month at the U.S. Naval Academy in Annapolis, Maryland, as part of a two-day summit on sexual assault and sexual harassment hosted by the Secretaries of the Navy, Army, and Air Force.
The event, A National Discussion on Sexual Assault and Sexual Harassment at America's Colleges, Universities, and Service Academies, brought together experts in the gender violence prevention field, members of Congress, university administrators, and Department of Defense and Military Service Academy heads. The goal of the event was "to address the challenge of eliminating sexual assault and sexual harassment on college, university, and military service academy campuses across the nation."
Katz, who was a featured presenter at the event, said The Bystander Moment drew a full house and elicited an overwhelmingly positive response for highlighting the need for men's leadership on these issues, especially within traditional male peer cultures like the military, fraternities, and the sports culture.
"The response to the film couldn't have been more positive," said Katz. "This was an audience committed to finding gender violence prevention approaches that actually work. And they very clearly responded to The Bystander Moment's core argument that we need to bring more men into this discussion and address how underlying social norms, especially traditional ideas about gender and manhood, can perpetuate sexism and sexual violence and create a culture of silence around abusive behavior. Over the past few months, it's been really heartening to see this film resonating so powerfully with educators, institutional leaders, parents, and young people."
If you're an educator, community leader, or activist looking to explore bystander education and examine the role that social norms and cultural attitudes about gender play in perpetuating sexism, sexual harassment, and sexual assault, we urge you to screen The Bystander Moment in your classes, organizations, and communities.
Watch the trailer below and read what educators, activists, and leaders in the sexual assault and domestic violence prevention fields have been saying about The Bystander Moment.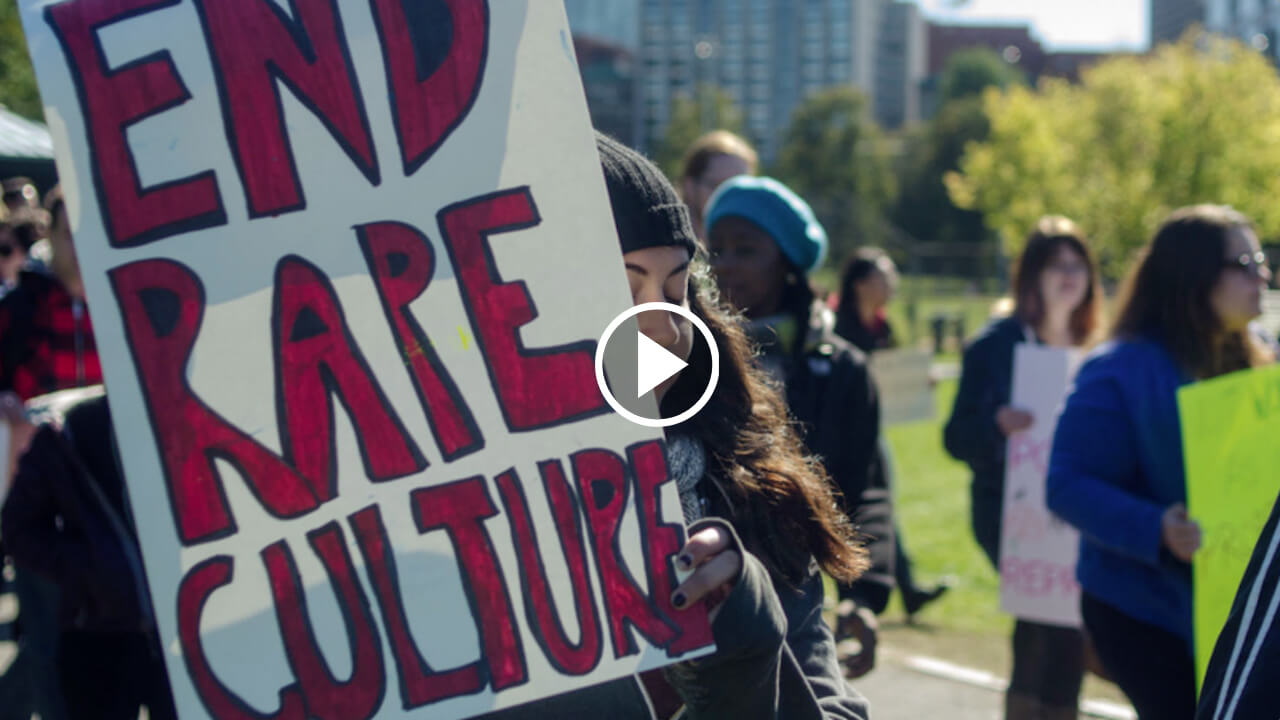 "The Bystander Moment is an eloquent, passionate, and accessible account of how to transform the culture that produces abusive behavior."
— Michael Flood, Ph.D. | Author of Engaging Men and Boys in Violence Prevention
"A great documentary film that builds on the momentum of the #MeToo movement and sheds light on what is needed to prevent gender-based violence."
— Alisha Somji, MPH | Associate Program Manager at the Prevention Institute
"I'm so thankful this movie exists. Katz delivers a convincing case for a small fix that could fundamentally change our society in more ways than we can imagine."
— Liz Plank | Journalist & Executive Producer, Divided States of Women
 "An amazing video! True sexual violence prevention is not just one method, and this documentary gives a glimpse into why approaches should be layered."
— Krystal George, MPA, CHES | Interim Director of the Women's Center at Duke University
 "A terrific, timely, and necessary video … needs to be screened in classrooms and communities far and wide."
— Jean Kilbourne, Ed.D., creator of the award-winning Killing Us Softlyvideo series
 "A must-see documentary. I've screened it in my class at Harvard Law, and intend to show it every semester moving forward!"
— Diane L. Rosenfeld, JD, LLM | Director, Gender Violence Program at Harvard Law School
"The Bystander Moment is perfect for classroom use. Another superb achievement by Jackson Katz!"
— James W. Messerschmidt | Author of Hegemonic Masculinity: Formulation, Reformulation, and Amplification