Teaching a class that looks at masculinity and men's health?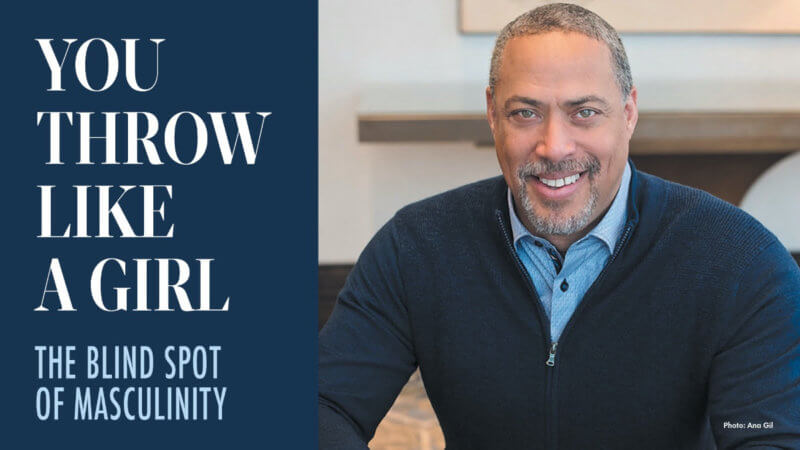 "Groundbreaking. A powerful resource for engaging young people—especially men—in potentially life-changing dialogue."
— Jackson Katz | Author of The Macho Paradox: Why Some Men Hurt Women and How All Men Can Help
In You Throw Like a Girl, leading gender violence prevention educator Don McPherson, a former Syracuse University quarterback and NFL veteran, explores how limited definitions of "manhood" create "blind spots" that do untold harm to women and men alike. Drawing on examples from his storied football career and his decades of experience working with athletes, McPherson forces us to confront the deep-seated cultural roots of sexism, misogyny, and gender violence, and lays out a more positive and healthy vision of manhood. Directed by award-winning filmmakers Peter Hutchison and Lucas Sabean.
We know that for many of you, the last several weeks have been filled with transitioning to remote learning and teaching, learning new systems, and doing the best you can. So along with the offers we lined up last month, we'd also like to offer 20% off our entire catalog through June 30th, 2020.
As the coronavirus pandemic continues to play out and upend business as usual, we remain as committed as ever to working with you. In addition to the scores of educational videos we offer across a range of subject areas, we also offer free online discussion guides with exercises and in-depth assignments; transcripts of our videos; infographics and other downloadable handouts; and a variety of other classroom materials. Also be sure to check out our blog for information about new releases, special discounts, interviews with the scholars and thought leaders featured in our films, and tips for using our videos to help students think critically about the most urgent issues of our time.