Is There Any Escaping Commercial Propaganda?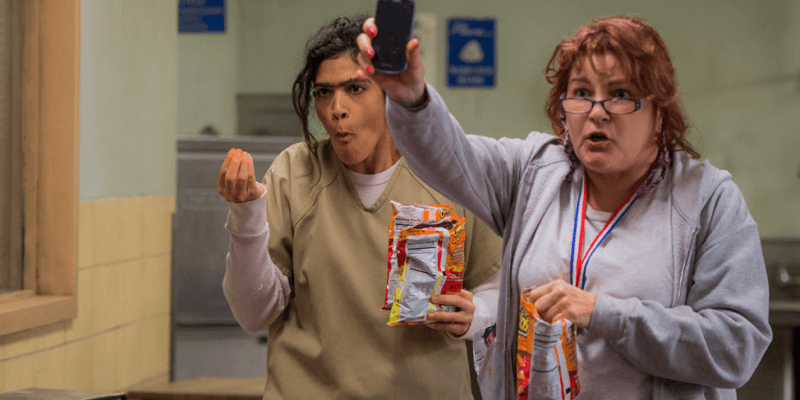 The more we try to get away from ads, the more unavoidable they become.
The latest example: the acceleration of product placement.
As more and more people fast-forward through ads and turn to "commercial-free" outlets like Netflix, Amazon, and Hulu, brands are now scrambling like never before to get their products displayed within movies and television shows. According to PQ Media, an industry research firm, product placement revenue will climb to $11.4 billion in 2019, a whopping 40% increase since 2012.
Industry executives call this "brand integration," and it's just one example of how they're working overtime to blur the line between advertising and programming.
"Product placement is about as deceptive an advertising practice as there is," said Sut Jhally, the Executive Director of the Media Education Foundation (MEF). "Along with the spread of sponsored content and public relations messaging on news sites, it's getting harder and harder to recognize corporate propaganda, to detect when we're being manipulated and sold, and to access other ways of seeing and being."
As these kinds of stealth marketing tactics continue to escalate, it's more important than ever to give young people the tools they need to identify and decode advertising and other commercial appeals.
With that in mind, we urge you to check out our full collection of classroom videos on the culture of consumerism.
MEF offers a host of videos that look at the proliferation of commercialism, the growing power of the advertising industry, and the destructive impact of both on the culture. Ranging from the commercialization of childhood and the rise of advertising in schools to the corporate threat to free expression, Hollywood movies, the music industry, news media, and public space itself, these videos encourage students to think critically about the myriad ways that commercial logic is reshaping the world around us.
We especially want to call your attention to our new release Advertising at the Edge of the Apocalypse, Sut Jhally's timely and provocative look at how commercial logic has put us on a collision course with environmental and social catastrophe, and Digital Disconnect, acclaimed media scholar Robert McChesney's eye-opening analysis of the multiple threats to democracy posed by the corporate takeover of the internet and the rise of surveillance-based advertising.
Check out our videos on hypercommercialism below!