Murder of Renowned Journalist Thrusts Israel's Military Occupation into Spotlight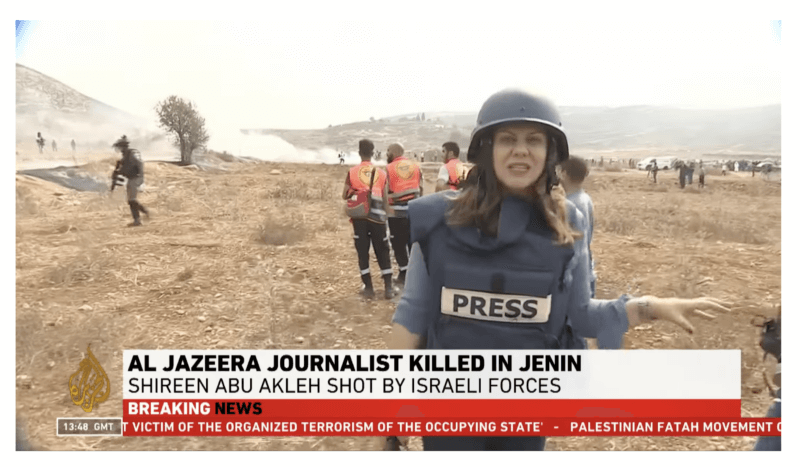 Earlier this week, Congresswoman Rashida Tlaib (D-MI) introduced a resolution recognizing "The Nakba," Arabic for "The Catastrophe," referring to the destruction of Palestinian society and the expulsion of more than 700,000 Palestinian Arabs from their homes to make way for the creation of the state of Israel in 1948.
Tlaib proposed the resolution just days after Israeli police drew widespread international condemnation for attacking mourners at the funeral of trailblazing Palestinian-American journalist Shireen Abu Akleh, who was shot and killed the day before while reporting on a raid by the Israel Defense Forces (IDF) on a refugee camp in the West Bank.
Israel's official investigation into the murder of Abu Akleh is ongoing. And Tlaib's Congressional resolution acknowledging The Nakba is expected to fail by a wide margin. But both stories provide an opportunity to reflect on a reality that's been largely obscured in U.S. media and political discourse: Israel's illegal, decades-long military occupation of Palestinian land and its ongoing violations of Palestinian human rights.
If you're looking for background on the occupation and Israel's human rights abuses, and the failures of U.S. news media outlets and political leaders from across the ideological spectrum to confront both, be sure to check out the documentaries and free streaming videos below.