Washington Relents but the Fight Against Racist Mascots Continues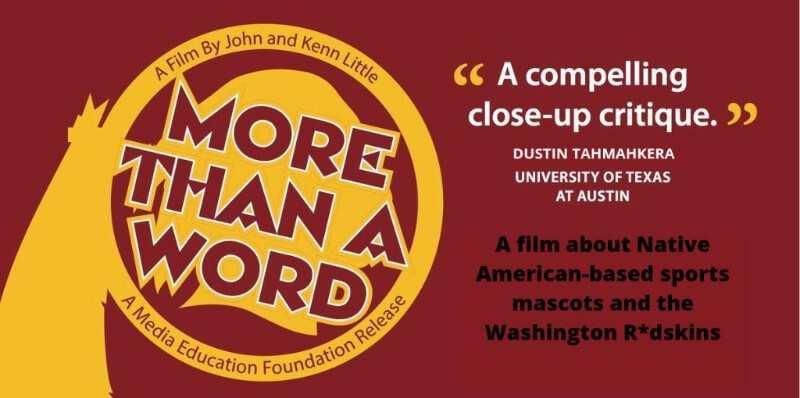 It's finally happened. After years of resisting and mocking pleas to change the racist name of the Washington football team, franchise owner Dan Snyder has finally caved to pressure and relented — not because it was the right thing to do but because corporate sponsors like FedEx and Nike were threatening to walk and damage his bottom line.
Regardless, it's a moment of triumph for Native American groups and others who have been fighting against all odds to get the team to change its name for years.
If you're looking for some background on the fight to change the Washington team name, and the larger ongoing movement against racist indigenous team mascots in football and other sports across the board, don't miss our acclaimed film More than a Word. You can watch the film for free now through the end of July!
Directed by Native American filmmakers John and Kenn Little of the Standing Rock Sioux Tribe, More than a Word offers a deeply personal account of the injustices done to indigenous peoples, the inequalities that still plague indigenous communities, and the cultural stereotypes that have helped normalize both.
"Native people have been fighting the battle against Native American-themed mascots for more than 50 years," the filmmakers said in a statement today. "It has been a slow but steady battle. We're proud to have been part of that movement, and thankful to people like Suzan Harjo, Amanda Blackhorse, and others who have been instrumental in creating change for Indian Country. This is the beginning of the end for Native mascots."
Buy the DVD or streaming rights
What People are Tweeting: