Groundbreaking new documentary about hazing culture is beginning to have an impact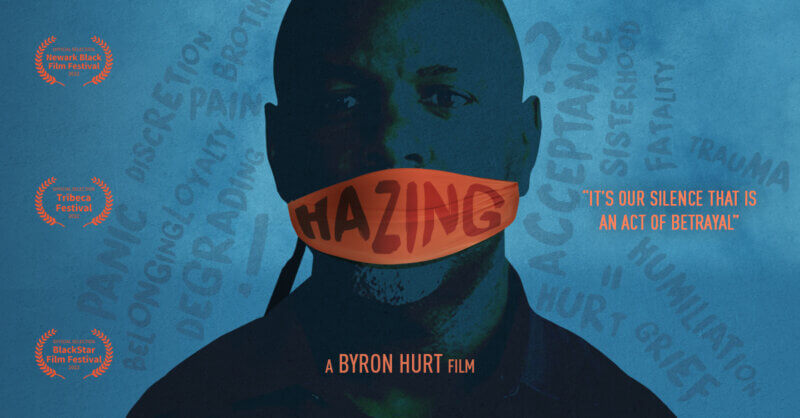 Our forthcoming release HAZING is receiving an overwhelmingly positive response out of the gate.
Fresh off highly successful runs at the Tribeca Festival and the Newark Black Film Festival, Byron Hurt's powerful documentary about hazing culture on America's college campuses has been invited to appear at the influential Television Critics Association (TCA) Press Tour tomorrow in Pasadena, CA, and will make its Philadelphia premiere at the prestigious BlackStar Film Festival on August 6.
All of this is in advance of the film's national television premiere on the PBS documentary series Independent Lens on Sept. 12.
In HAZING, Hurt, a fraternity member himself, gives voice to members of both Black and historically white Greek-letter organizations, survivors of severe hazing, and families of young people who died during fraternity and sorority initiation rituals. Expertly weaving these moving first-hand testimonies with insights from violence-prevention experts and campus professional staff, the film provides a deeply personal and nuanced portrait of a culture that often confers a sense of belonging even as it too often leads to violence, sexual degradation, binge drinking, institutional coverups, and debased notions of manhood.
If you're interested in using HAZING in your classes, adding it to your library's collection, or integrating it into campus programming, you can pre-order it now from MEF for educational use. HBCUs, TCUs, and MSIs, as well as all community colleges qualify for discounted pricing on HAZING.
HAZING is an extraordinary teaching tool for educators and advocates working to reform hazing culture and combat campus violence – especially those interested in bystander-based violence prevention and larger institutional, social, and cultural issues involving race, gender, identity, alienation, and belonging.
Meet the Filmmaker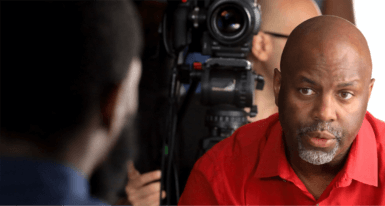 Byron Hurt is an award-winning filmmaker, activist, lecturer, and leader in the gender-violence prevention field. His highly acclaimed documentary Hip-Hop: Beyond Beats & Rhymes premiered at the Sundance Film Festival and was broadcast nationally on the PBS documentary series Independent Lens. His film Soul Food Junkies, which also aired nationally on PBS, won best documentary at several film festivals. In 2010, he hosted the Emmy-nominated television show Reel Works with Byron Hurt.  In addition, Byron has over two decades of experience working with NCAA athletes, members of the U.S. military, fraternities, and everyday men and women throughout the world on bystander-based, gender-violence prevention. His lectures on the topic focus on how hypermasculinity in popular culture normalizes male violence; how commonalities between race, class, and gender link oppression; how homophobia and transphobia make LGBT communities vulnerable to male violence; how positive male leadership and bystander intervention can end gender-based violence; and how to use cis male privilege to ally with women and girls to redefine masculinity and promote healthy relationships. Byron also serves as an adjunct professor at Columbia University, was a filmmaker-in-residence at American University, and has been featured in leading media outlets from The New York Times, The Washington Post, The Wall Street Journal, and The Source to CNN, MSNBC, NPR, BET, and ABC World News Tonight.