Our Top Ten Video Picks for the New Semester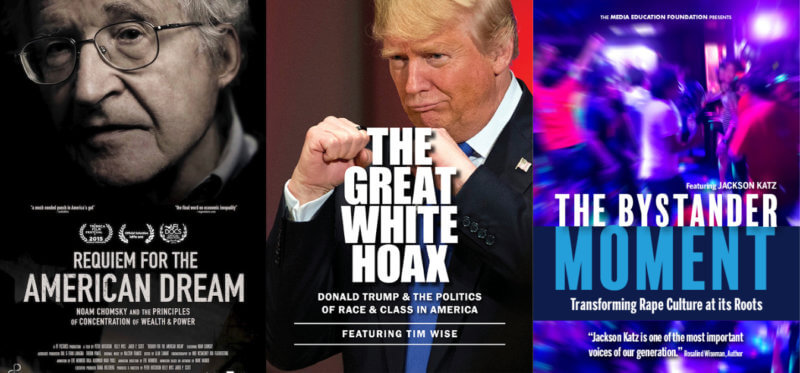 As this unusual new Fall semester gets under way and the race for the presidency heats up, we want to highlight ten MEF videos that speak directly to a range of urgent issues. We encourage you to use these videos in your classes and organize virtual campus screenings to help students think critically about the escalating onslaught of news stories, campaign messaging, and political disinformation they'll be hit with over the next two-plus months.
Be sure to look out for these two highly anticipated MEF releases as well, both due out this semester…
Behind the Shield: The Cultural Politics of NFL Football, featuring acclaimed Nation magazine sports editor Dave Zirin, takes a fascinating look at NFL football's emergence as a formidable cultural and political force that has helped shape dominant ideas about everything from gender, race, and class to nationalism, war, and the politics of resistance. Sign up here for updates.
We're also set to release a new film we're co-producing with critically acclaimed filmmakers Peter Hutchison (Requiem for the American Dream, Healing From Hate) and Lucas Sabean (Healing From Hate) on the politics of white male grievance and resentment, based on Jackson Katz's book Man Enough: Donald Trump, Hillary Clinton & the Politics of Presidential Masculinity. Sign up here for updates.