New MEF films coming this Fall
Kindly go to setting page and check the option "Place them manually"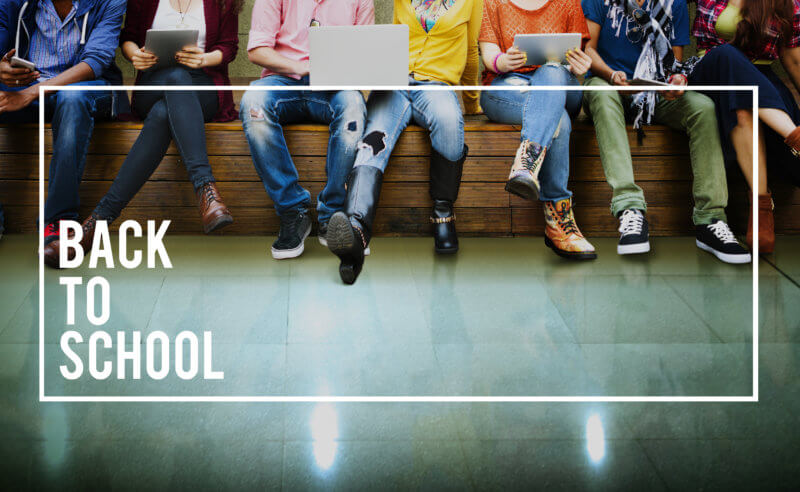 As the fall semester starts up, we're thrilled to let you know that we're in the final stages of production on a number of new MEF videos. You can sign up below to pre-order or to be notified about their availability.
The Bystander Moment:
The Struggle to End Rape Culture through Bystander Education
Featuring Jackson Katz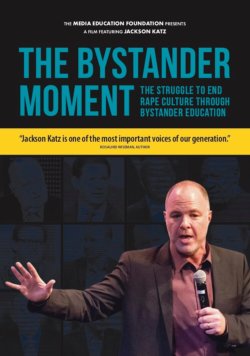 The #MeToo movement has shined much-needed light on the epidemic of sexual harassment and abuse and created unprecedented demand for gender violence prevention approaches that actually work. The Bystander Moment tells the story of one of the most prominent and proven of these approaches – the innovative Mentors in Violence Prevention (MVP) model developed by pioneering scholar and activist Jackson Katz and his colleagues. Drawing on examples from news and entertainment media, Katz introduces the basic ideas and pedagogical practices that inform the MVP bystander model, giving special attention to how it targets peer culture dynamics – especially male peer culture dynamics – that help to normalize sexism and misogyny while silencing other men in the face of abuse. At the same time, Katz accounts for how these gendered dynamics are always inflected by intersectional factors like race and ethnicity. Throughout, Katz stresses the crucial importance of appealing to people not as potential perpetrators or passive spectators, but as activebystanders and potential leaders who have a positive role to play in challenging and changing the sexist cultural norms that too often lead to gender violence.
Through the Crosshairs:
Reading the Weaponized Gaze
A film by Roger Stahl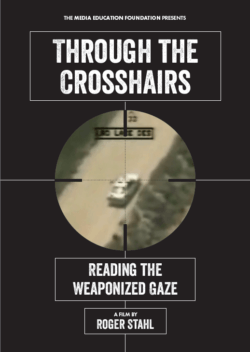 In recent years, weapon-cam footage from distant wars has invaded the screens of civilian life. Now the crosshairs of the drone, smart bomb, helicopter gunship, satellite, and sniper scope have become a dominant window through which we see and "experience" war. Drawing from his book on this phenomenon, Dr. Roger Stahl traces the origins of this targeting footage and explores how it has been used to shape the public image of war in the twenty-first century. Stahl follows the dissemination of this "official" footage as it winds its way from remote military stations to government information offices into news, viral videos, and entertainment media – in the process normalizing and glamorizing a one-sided view of war, militarism, and U.S. military interventionism. From the air-conditioned offices of military public relations officers to jammers, activists, and artists in the streets, Through the Crosshairs offers a stunning and broad-ranging analysis of how the "weaponized gaze" has become a prime site of struggle over the meaning of state violence.
Speaking With The Dead:
Bill Schwarz on Preparing Stuart Hall's Posthumous Memoir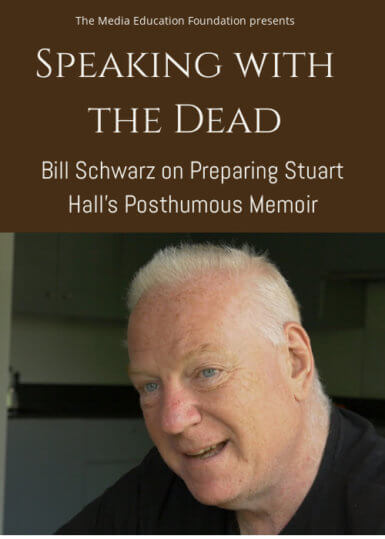 When the world-renowned cultural and political theorist Stuart Hall died in 2014, he left behind an unfinished 300,000-word memoir. In this interview with MEF Executive Director Sut Jhally, Bill Schwarz talks about the challenges of preparing the final published book, detailing his negotiations and conversations with the disembodied words of an author who cherished dialogue above all else. (28 mins)
And don't forget our featured 2018 releases:
Digital Disconnect:
How Capitalism is Turning the Internet Against Democracy
Featuring Robert McChesney
Digital Disconnect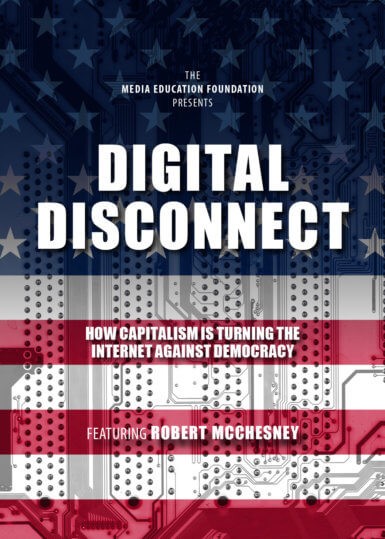 trains its sights on the relationship between the internet and democracy in the age of fake news, filter bubbles, and Facebook security breaches. Moving from the development of the internet as a publicly funded project in the late 1960s to its full-scale commercialization today, renowned media scholar Robert McChesney traces how the democratizing potential of the internet has been radically compromised by the logic of capitalism and the unaccountable power of a handful of telecom and tech monopolies. Along the way, McChesney examines the ongoing attack on net neutrality by telecom monopolies like Comcast and Verizon; explores how internet giants like Facebook and Google have amassed huge profits by surreptitiously collecting personal data and selling it to advertisers; and shows how these companies have routinely colluded with the national security state to advance covert mass surveillance programs. Even more urgently, the film details how the rise of social media has worked to isolate people into ideological filter bubbles and elevate fake news at the expense of real journalism.
Over 18
A Documentary about Pornography
By Jared & Michelle Brock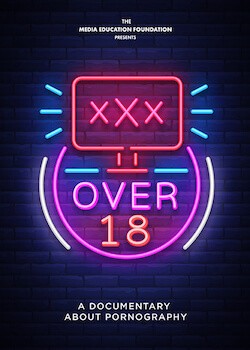 Pornography is now a multibillion-dollar industry and one of the primary ways kids learn about sex, gender, power, and pleasure. Yet discussions about porn in the mainstream have tended to focus narrowly on moral issues rather than the pornography industry's power as a pedagogical and cultural force. With their clear-eyed film Over 18, filmmakers Jared and Michelle Brock force us to confront these larger issues. Ranging from the print era to today, Over 18 examines how pornography has radically changed with the rise of the internet, traces its impact on young people, parents, and porn actors, and explains why kids, in particular, are susceptible to porn addiction. In addition to interviews with porn producers, ex-porn actors, and scholars, the film highlights the story of Joseph, a 13-year-old boy who is recovering from a porn addiction that began when he was nine years old.
Red Light Green Light
A film by Jared & Michelle Brock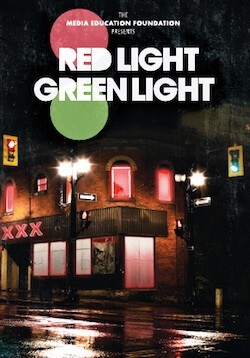 Most governments around the world have responded to the brutal trade in sex slaves by stepping up prosecutions of traffickers, providing aftercare to victims, and considering legalization of prostitution. But few, if any, have addressed the accelerating demand for sex slaves and prostitutes. In Red Light Green Light, filmmakers Jared and Michelle Brock travel across ten countries to explore that essential part of the equation, asking how we can prevent sexual exploitation from happening in the first place. Along the way, Red Light Green Light delves into the complications law enforcement and anti-trafficking organizations face in addressing exploitation, raises fundamental questions about the gender politics that shape approaches to sex trafficking, and examines the social factors that make some women more vulnerable to victimization than others.