COMING SOON: Powerful new film on LGBTQ television representation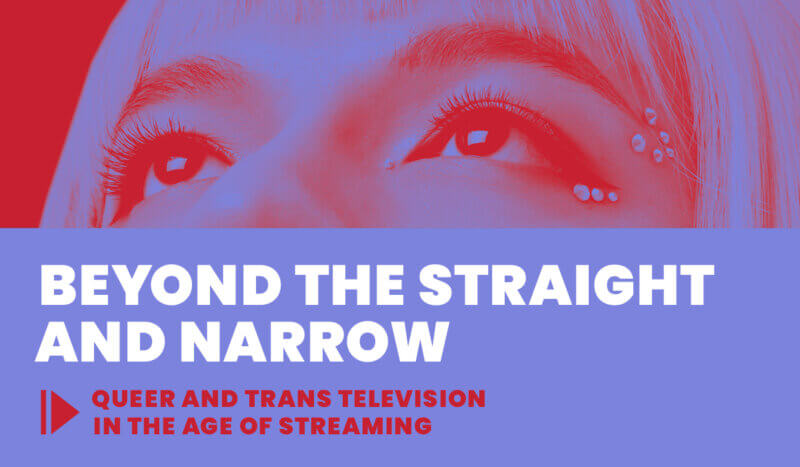 "If you want to genuinely, accurately understand queer images today, watch Beyond the Straight and Narrow."
— Michael Bronski | Author of A Queer History of the United States
MEF is thrilled to announce the forthcoming release of Beyond the Straight and Narrow: Queer and Trans Television in the Age of Streaming, the third installment in filmmaker and media scholar Katherine Sender's groundbreaking series exploring LGBTQ representations on American television. In the film, Sender (the director, most recently, of Brand New You) picks up where her acclaimed film Further Off the Straight and Narrow left off in 2006. Surveying a stunning range of new programs, Sender show how LGBTQ visibility and political progress have combined with new digital media technologies and television platforms to produce an increasingly complex range of queer and transgender representations.
The film also considers the emergence of these more nuanced representations of LGBTQ characters and plotlines within the context of an accelerating backlash against LGBTQ visibility in our politics, schools, athletics, and public spaces.
Beyond the Straight and Narrow stands to empower a new generation of young people with the tools needed to critically examine the relationship between media representations, corporate power, and long-fought social and political struggles over who gets to exist in our national imagination. Featuring interviews with leading media scholars, journalists, actors, and activists, Beyond the Straight and Narrow is ideal for courses in media studies, television history, queer studies, sociology, media and culture, gender studies, and media production.
You can pre-order the film now in all formats (DSL, DVD, streaming subscription).
MEET THE FILMMAKER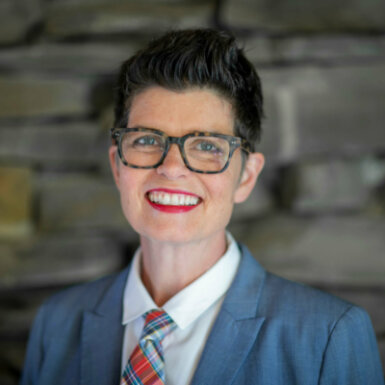 Katherine Sender is a professor of media and sexuality at Cornell University. She has produced, directed, and edited numerous acclaimed documentaries, including the Off the Straight and Narrow series about LGBTQ+ representations on US television (Media Education Foundation, 1998, 2006, 2023), Brand New You: Makeover Television and the American Dream (Media Education Foundation, 2014), and Threads: Sustaining India's Textile Tradition (Documentary Education Resources, 2022). She is the author of numerous books and articles, including Business not Politics: The Making of the Gay Market and The Makeover: Reality Television and Reflexive Audiences. She is returning to her focus on LGBTQ media and marketing in her current book project, Queer Media Mobilities.
ADVANCE PRAISE FOR BEYOND THE STRAIGHT AND NARROW
"Beyond the Straight and Narrow is far more than a smart and savvy analysis of contemporary LGBTQ+ representation. Using interviews and incisive, entertaining media clips, Sender details how advertising, changing technologies, and the ever-shifting political realities of race, gender identity, and sex come together to form the sometimes buoyant, sometimes distressful world of queer images today. Most important, it beautifully explains how mainstream media functions, and for whom. If you want to genuinely, accurately understand queer images today watch [this film]."
— Michael Bronski | Professor of the Practice in Activism and Media Studies of Women, Gender and Sexuality at Harvard University and author of A Queer History of the United States
"Beyond the Straight and Narrow does an excellent job of exploring how LGBTQ representation in [a] complex and ever-changing world has often shifted for the better, and how it is at once empowering and yet still so fragile across multiple media domains."
— Yasmin Nair | Writer, Activist, Academic, and co-founder of the radical queer editorial collective Against Equality
"Richly entertaining as well as informative, Beyond the Straight and Narrow weaves together a complicated account of progress and remaining limitations."
— Amanda Lotz | Professor at Queensland University and author of The Television Will Be Revolutionized