MEF mourns the passing of bell hooks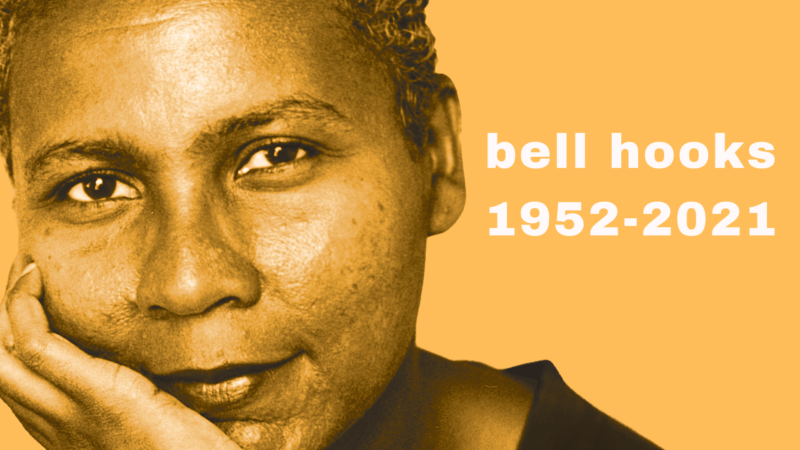 "I am passionate about everything in my life — first and foremost, passionate about ideas. And that's a dangerous person to be in this society, not just because I'm a woman, but because it's such a fundamentally anti-intellectual, anti-critical thinking society."
 
— bell hooks
MEF mourns the passing of bell hooks – one of the most courageous, inspiring, and consequential cultural critics of our time.
We were privileged to have had the opportunity to collaborate with bell hooks on a number of video projects over the years, learned immensely from her in the process, and will miss the unparalleled intellect, fierce sense of justice, and tremendous heart she brought to her work.
"bell hooks was one of the most important scholar-activists of our age," MEF Executive Director Sut Jhally said today. "A public intellectual before we even knew such a thing existed, she embodied what came to be known as intersectionality in her unique analytical/political framework. Never eschewing complexity and contradiction, she communicated radical ideas in ways that everyone understood, inspiring countless people to embark on their own intellectual journeys. She was one of a kind – bold, funny, compassionate, vulnerable – embracing and grappling seriously with every idea she encountered. We will not see her like again."
Rest in Power, bell hooks.