Videos for 16 Days of Activism Against Gender-Based Violence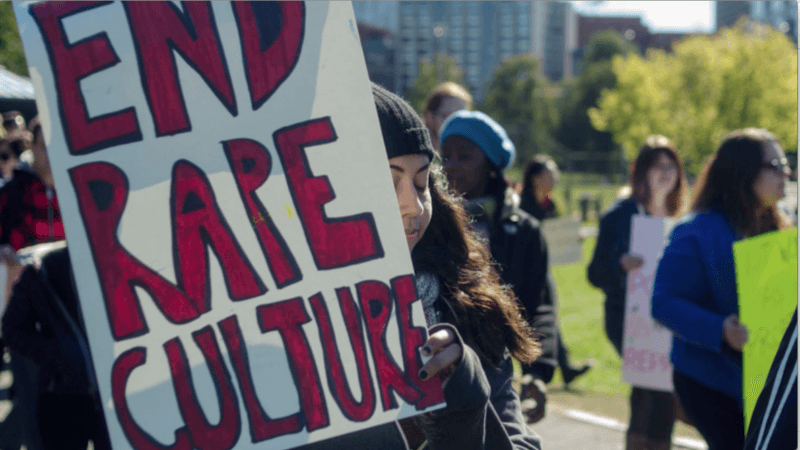 Today marks the start of the UN's 16 Days of Activism Against Gender-Based Violence, the most widely recognized and longest-running campaign for women's rights in the world.
First launched by the Center for Women's Global Leadership in 1991, the 16 Days campaign runs annually from International Day for the Elimination of Violence Against Women on Nov. 25 until Human Rights Day on Dec. 10. More than 3,700 organizations from roughly 164 countries now participate in the campaign, which aims to galvanize action to end violence against women and girls around the world.
If you're looking for resources to advance your own educational and organizing efforts over the course of the campaign, we want to call your attention to our brand-new release The Bystander Moment: Transforming Rape Culture at its Roots, featuring renowned gender violence-prevention educator Jackson Katz. Check out the trailer below!
In an incisive analysis illustrated with archival footage and clips from news, sports, and entertainment media, Katz explores the role of bystanders—especially friends, teammates, classmates, and co-workers—in perpetuating sexual harassment, sexual assault, and other forms of gender violence. The Bystander Moment also gives special attention to the peer culture dynamics – in particular the male peer culture dynamics across race and ethnicity — that help to normalize sexism and misogyny while silencing other men in the face of abuse.
In addition to The Bystander Moment, MEF offers a range of other titles that examine the social and cultural forces that perpetuate gender violence. You'll find a sampling of these titles below, and you can check out our entire Gender Violence Prevention Collection here. All of these videos are designed to spark meaningful discussion about the root causes of gender violence, and to inspire positive social change.