10 Things Men Can Do to Prevent Gender Violence [Free Handout]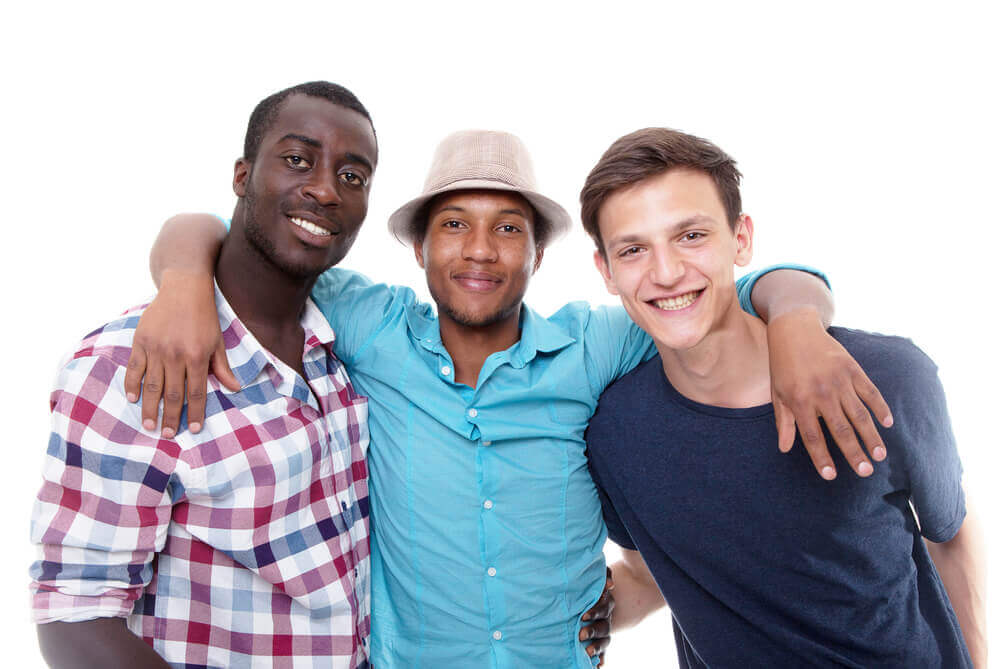 In the wake of the #MeToo movement, more and more men have been checking their own behavior and asking how they can be allies of women to help prevent sexual harassment and abuse. That's why we're pleased to offer this free download of "Ten Things Men Can Do to Prevent Gender Violence," a handout written by leading anti-violence educator and longtime MEF collaborator Jackson Katz.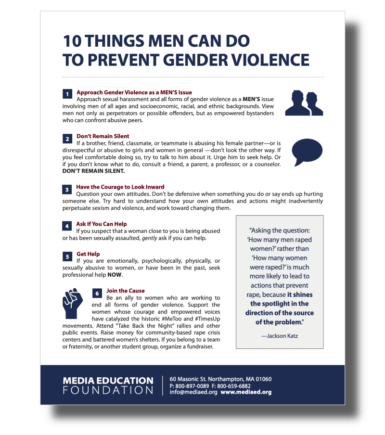 We hope you'll download and distribute this handout over the remaining two weeks of Sexual Assault Awareness Month (SAAM), put it to use in your educational and organizing work, and share it with your social media networks.
We also encourage you to check out our new video with Jackson Katz, The Bystander Moment: Transforming Rape Culture at Its Roots, which has been earning high praise from educators, activists, and leaders in the sexual assault and domestic violence prevention fields.
If you'd like to host a screening of The Bystander Moment or other MEF films that examine sexual abuse and other forms of gender violence, we've put together resources to help you organize and promote your event, including publicity posters, shareable tweets, and more.