"More Than A Word" is Now Available
Kindly go to setting page and check the option "Place them manually"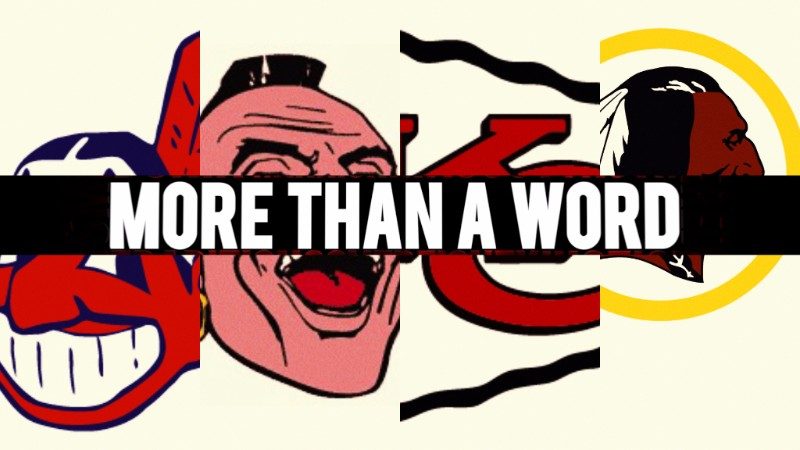 More Than a Word offers a fascinating look inside the growing movement to change the name of the Washington R*dskins football team.
Directed by brothers John and Kenn Little, who are members of the Standing Rock Sioux tribe, the film traces how the word "r*dskin" evolved from being a term of racist derision and slander to being embraced as the name of one of the NFL's most beloved franchises. It also draws on the voices of Native American activists and scholars to place this controversy within the wider context of Native American history and racial stereotyping more generally.
More Than a Word is an ideal classroom resource for clarifying what's truly at stake in contemporary debates about cultural appropriation and Native American-themed mascots.
Praise for the Film
More Than a Word delivers a compelling close-up of critiques and celebrations of the Washington Redskins and other indigenous-inspired mainstream representations. Standing Rock Sioux filmmakers and brothers John Little and Kenn Little travel across Indian Country to listen to Native activists, artists, and scholars who represent indigenous self-determination in action and whose voices reveal that 'Redskins' is far more than just a seven-letter word.
- Dustin Tahmahkera | Faculty Affiliate, Native American and Indigenous Studies Program | University of Texas at Austin
More Than a Word makes crystal clear that the fight against Indian mascots is a central part of the wider struggle of Indigenous people for political, educational, and socio-economic justice today. From the Washington football team to Standing Rock, this important documentary shows that Indigenous activism and artistry are alive and well, and getting stronger by the day.
- Kevin Bruyneel | Professor of Politics | Babson College
An artistic, political, culturally relevant project from an indigenous perspective. In its final act, More Than a Word winds up — for my money — in one of the most important places we can find, and that's to say: what's next for indigenous people? What would happen if they took control over their own representations?
- Dr. Joshua Nelson | Affiliated faculty, Department of Native American Studies | University of Oklahoma