Three Cheers for Affirmative Consent!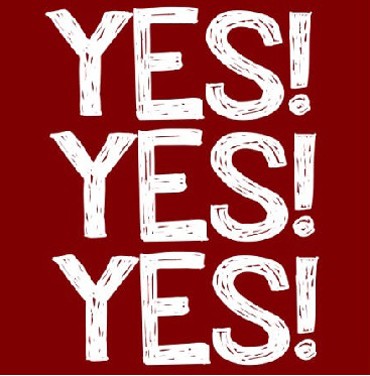 Last week, California became the first state to pass the so-called "yes-means-yes" bill, which requires students on college campuses to receive active consent before having sex.
It's a great step forward that could have a measurable impact on the rate of sexual violence on college campuses while raising the bar on overall sexual health literacy.
To help you in your own educational efforts around these issues, we offer the following films as tools to help students engage in clear and honest conversations with each other about sex, their own boundaries, and what they do or don't want to do sexually.
Featuring Harry Brod
Asking for It offers a unique take on the problem of sexual assault, one that complicates the issue even as it clarifies that consent must always be explicitly granted, never simply assumed.
Asking for It is an interesting and useful continuation to the conversation about sexual conduct on campus and between young people. …Very appropriate viewing for all incoming college freshmen.
Jack David Eller, Ph.D. | Anthropology Review Database
A useful tool for initiating discussion about consent.
Richard A. Sprott, Ph.D. | California State University, East Bay | Contemporary Sexuality
An excellent film to bring men into the conversation. Would no doubt spark lively and intense discussion among students. The way in which [Dr. Harry Brod] sets up his line of argument about the importance of adopting an affirmative consent standard would make it very difficult, I think, for anyone not to seriously consider what he is advocating.
Dr. Amy Leisenring | San Jose State University | Teaching Sociology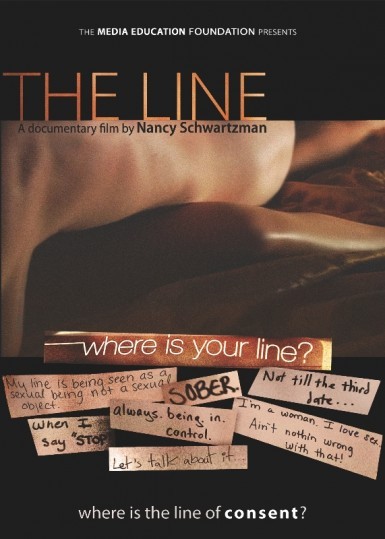 A film by Nancy Schwartzman
Filmmaker Nancy Schwartzman chronicles her decision to confront the man who raped her in this uncompromising and illuminating examination of the line between consent and coercion.
* The Line is listed on the White House's new site NotAlone.gov as a critical resource for anti-violence education.
The Line is what I was always looking for to be able to start honest, relevant discussions about what consent really is and what sexual assault looks like in real situations.
Erin Jemison | MPA Colorado Coalition Against Sexual Assault
I've always been as respectful to women as I can, but the film actually made me think about where the line really is.
Male Student | Rutgers University
The Line is one of the best films I have ever seen on the topic of sexual violence and sexual assault.
P. Kenna Grant, MS, HHP | Director of the Connections Health Education and Wellness Center and The Women & Gender Resource Center, The University of Hartford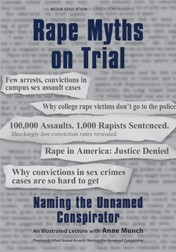 Anne Munch, a career prosecutor and longtime advocate for victims of gender violence, examines how cultural attitudes about women's sexuality affect the outcomes of rape and sexual assault cases.
In compelling fashion, Munch is able to communicate these complex issues involving sexual assault in an accessible manner that is personal, eye-opening, and timely.
Jeff O'Brien | Director, Mentors in Violence Prevention National
Anne Munch has the ability to connect with her audience and challenge basic social norms, as well as the audience members' own belief systems, about sexual assault.
Drs. Curt & Christie Brungardt | Fort Hays State University