Soul Food Junkies Named One of 2013's Top 25 Documentaries!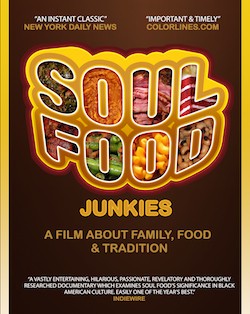 Soul Food Junkies has earned a spot on Video Librarian's 2013 "Best Documentaries" list!
Video Librarian, a trusted source for librarians and educators across the country, provides reviews of educational videos across a range of disciplines. And each year, its editors select just 25 documentaries for their prestigious Best Documentaries list.
We're thrilled that this year they recognized Byron Hurt's wonderful documentary Soul Food Junkies.
Called "an instant classic" by the New York Daily News, a "very smart film" by NPR, and "important and timely" by Colorlines, Soul Food Junkies offers a deeply personal exploration of the soul food tradition, its relevance to black cultural identity, and its continuing popularity despite known health concerns.
The result is an absorbing, challenging, and ultimately inspiring look at the cultural politics of food, and the complex interplay between identity, taste, and health.
Essential viewing for courses that look at food politics, cultural norms, and racial identities.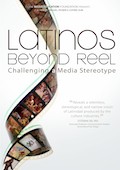 Latinos Beyond Reel
Filmmakers Miguel Picker and Chyng Sun examine stereotypes of Latinos in U.S. media through the eyes of Latino actors, producers, journalists, scholars, and children. More…
An eye-opening examination of food marketing, advertising, and the tactics the food industry uses to push high-calorie processed junk foods that are undermining the health of Americans. More…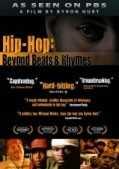 Hip-Hop: Beyond Beats & Rhymes
Award-winning filmmaker Byron Hurt explores how hip-hop culture and the rap music industry too often glorify sexist, homophobic, and violent ideals of manhood. More…