Our New Website 🎉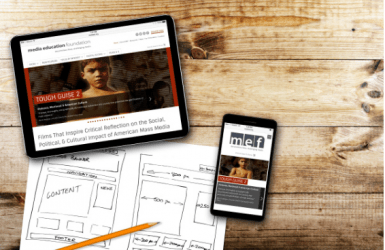 After months of hard work and dedication, we are delighted to officially announce the launch of our brand new website! You can find us, as usual, at www.mediaed.org. 
Overall, we improved the structure of our content, so you'll find things faster and more intuitively. We've added a "News" section where you'll find announcements about new films and occasional interviews and posts about contemporary issues and events. In addition, we've brightened up the site, giving it a clean, modern feel. The updated website looks great on mobile devices and tablets, and all of the videos play seamlessly across all platforms.
We also completely revamped the shopping cart. The new system allows you to see your order history, and print or email copies of invoices, for any orders placed from here on out. And we love that the updated site allows you to create sales quotes and then activate them when you're ready to place the order. To get started, just create an account. And if you're a community college, high school, individual educator, church, or NGO, you may be eligible for discounted pricing. Simply apply for discounted pricing to get started.
We hope you like the changes, and if you have any feedback, please let us know via email, Facebook, or Twitter.