New Release: TV Family
TV Family: Behind the Scenes of the First Reality Television Program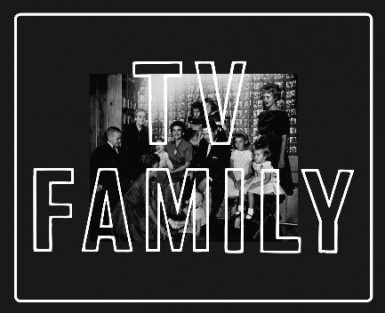 In 1960, NBC aired what some consider to be the first reality television show in American broadcast history. Hosted by Jane Wyatt of Father Knows Best fame, and billing itself as a "new kind of visual reporting," it was called Story of a Family, and it purported to document the day-to-day lives of the 10-member Robertson family of Amarillo, Texas. While the show has since faded from public memory, media scholars now recognize its significance as a precursor to the unscripted television programming that dominates American television today.
In TV Family, filmmaker Ethan Thompson draws on the recollections of several of the children featured in the show to offer a fascinating behind-the-scenes account of the making of Story of a Family. Weaving personal anecdotes from the Robertsons with commentary from TV historians and cultural critics, Thompson tells the story of how the show's producers carefully choreographed the way they wanted the family to appear to the American public — all in the name of authenticity. The result is an eye-opening look at one of the television industry's earliest attempts to shape the "reality" of family life in commercially viable ways.
Emotionally moving and insightful, this film exposes television's whitewashing of representations of family and domestic life.
William Yousman | Director of the Media Literacy and Digital Culture Graduate Program at Sacred Heart University
Ideal for courses that look at media culture, commercial television, communication, documentary, and television history.
This title is available NOW via these options:
Fascinating. If you're an educator looking at the rise of unscripted programming, representations of the family in mass media, or how myths of the American Dream have always been caught up with dominant ideas about gender, class, and race, this is the film for you and your classes!
Michael Morgan | Professor of Communication at the University of Massachusetts - Amherst