If you're going to watch one documentary about the beauty-industrial complex…
– Lisa Wade | Associate Professor of Sociology, Occidental College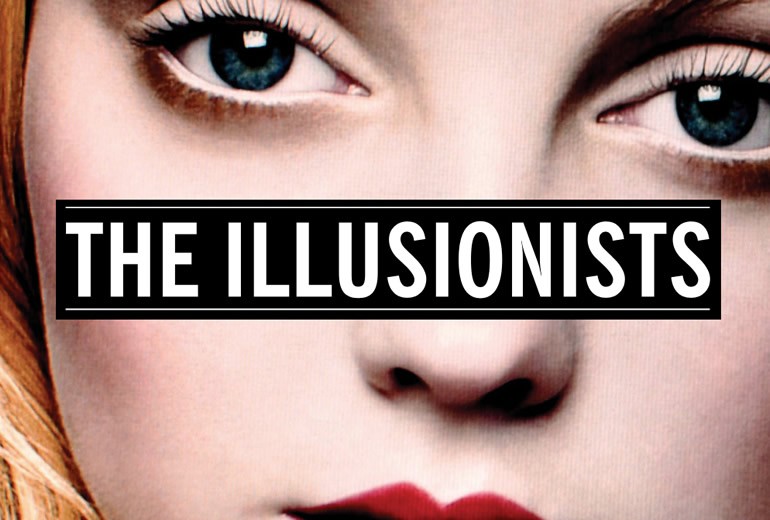 The Illusionists examines how global advertising firms, mass media conglomerates, and the beauty, fashion, and cosmetic surgery industries are changing the way people around the world define beauty and see themselves. Taking us from the halls of Harvard to the galleries of the Louvre Museum, from a cosmetic surgeon's office in Beirut to the heart of Tokyo's Electric Town, the film explores how these industries saturate our lives with narrow, Westernized, consumer-driven images of beauty that show little to no respect for biological realities or cultural differences.
The Illusionists features prominent sociologists, politicians, magazine editors, scientists, artists, and activists in North America, Europe, the Middle East, and Asia, including: Susie Orbach, Jean Kilbourne, Gail Dines, Susan Linn, Laura Mulvey, Harrison Pope, Nadine Moawad, Ruchi Anand, Paola Audrey Ndengue, Tetsuya Ando, and Jason Karlin.
This title is available NOW via these options:
Learn More About The Illusionists
More Praise for The Illusionists
Exactly the kind of documentary that we need right now.
Picking up where Jean Kilbourne's Killing Us Softly left off, The Illusionists examines the ramifications of the globalization of Western beauty ideals and marketing strategies, tracing the saturation of cosmetic advertising from London and Paris to Beirut, Mumbai, and Tokyo.
Reminds us who the real illusionists are: the beauty, diet, and mass media industries.
This film will help women (and men) gain some of the resilience they need to resist the most extreme media messages marketed to them that promote consumer culture and undermine healthy gender development and relationships in these times.
Diane E. Levin | Professor of Education, Wheelock College
With unsettling visuals, damning examples, and interviews with the leading experts, The Illusionists reveals the capitalist impulses behind the intimidatingly high standard of beauty in the West and shows how corporations are bringing men, children, and the entire world into its destructive fold. If you're going to watch one documentary on the beauty-industrial complex, this should be it.
Lisa Wade | Associate Professor of Sociology, Occidental College
This important film expands the critique of unattainable beauty to a global scale — revealing how Western values continue to dominate media and consumer landscapes through neocolonial flows of corporate capital that marginalize entire populations. But perhaps The Illusionists' best trick will be getting students to wrestle with how ideology functions at the most intimate of levels by preying on their own insecurities.
Christopher Mark Boulton, PhD | Assistant Professor of Communication, University of Tampa
The Illusionists is an important reminder that Western ideals of beauty are increasingly permeating cultures all over the globe, disturbingly making damaging standards of thinness the norm. Rossini's film does much to combat this cross-generation epidemic of body dissatisfaction and should be required viewing for women of all ages.
Julie Zeilinger | Founder & Editor, The FBomb | Author of A Little F'd Up: Why Feminism is Not a Dirty Word
Intriguing and eye-opening
Sharon Glynn, LPN | Director of Programming, Alliance for Eating Disorders Awareness
Brava to Rossini for skillfully offering the viewers of The Illusionists an outside lens from which we can clearly see the intentions and toxic effects of the multi-billion dollar global beauty and advertising industries. As we look in we feel the horror of consumer capitalism as it colonizes our minds and bodies and ruthlessly creates body hatred and insecurity all in the name of profit. We need look no further to understand why there is a mental health epidemic of people unable to comfortably live in their bodies.
Luise Eichenbaum | Co-founder, The Women's Therapy Centre Institute, NYC
You may also be interested in these other videos: