Get free streaming access to More Than a Word for National Media Literacy Week
Kindly go to setting page and check the option "Place them manually"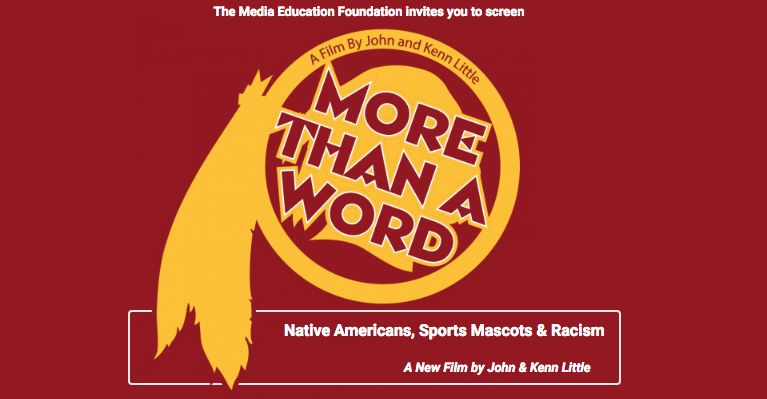 We're happy to announce a very special offer: you can get *free streaming access* to our new film More Than a Word on November 7-9 when you sign up to host a live or virtual screening in conjunction with National Media Literacy week!
John and Kenn Little's acclaimed new film More Than a Word offers a fascinating look inside the growing movement to change the name of the Washington R*dskins football team.
We'd like your help to make sure More Than a Word is seen on as many college campuses as possible. We hope you'll join with us and host a screening of your own.

You can also join John Little on Thursday, November 9th for a live Twitter chat from 3:30 – 4:30 PM EST.
Sign up today!  Follow the link below and we'll send you information about how you can get FREE streaming access November 7-9 as well as a coupon for 30% off a DVD or streaming subscription