He's the leading expert on nonviolence revolution, and you've never heard of him.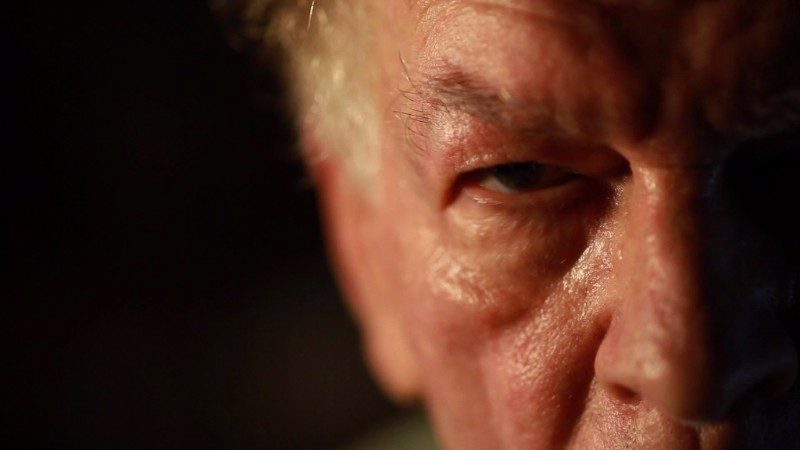 He's been called the "Machiavelli of nonviolence," the "dictator slayer," and the "Clausewitz of unarmed revolution."
Who is it?
The man in question is Gene Sharp, a soft-spoken, 89-year-old professor who spends much of his time in his small Boston home reading, writing, and tending to his orchid garden.
As the documentary How To Start a Revolution details, Dr. Sharp published a small, unassuming brochure in 1973 listing 198 separate nonviolent actions to take against authoritarian governments. In the years since, the brochure has come to serve as a blueprint for anti-authoritarian revolts everywhere from Eastern Europe and the Balkans to the Arab Spring.
At the same time, Dr. Sharp's book, From Dictatorship to Democracy, first published in 1993, has been translated into at least 34 languages and has been used by resistance movements in Serbia, Georgia, Ukraine, Kyrgyzstan and Belarus.
Today, Dr. Sharp's work continues to reverberate. As more and more people are coming together to mobilize around race relations, women's rights, climate change, immigrant rights, police violence, and economic inequality, a new generation of activists has been turning to the very kinds of nonviolent direct actions recommended by Sharp to reshape the national conversation and make change.
[Watch the trailer for the documentary How To Start a Revolution]
Most recently, Mark and Paul Engler's book This is An Uprising, an influential new guide to activism, turns to Dr. Sharp's ideas, along with the work of Gandhi, Martin Luther King Jr., and Frances Fox Piven, to lay out the core principles of nonviolent resistance that have been used successfully to spark and guide moments of political transformation.
As a new wave of authoritarianism now threatens democratic principles and basic human rights here in the U.S. and around the world, Gene Sharp's ideas remain as important as ever, serving as a practical, and inspirational, guide for creating meaningful social and political change.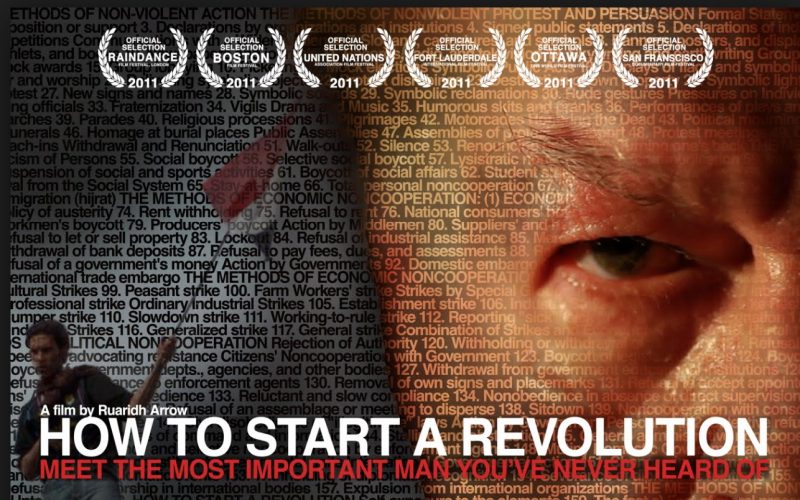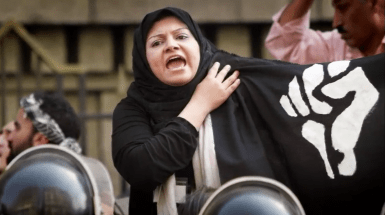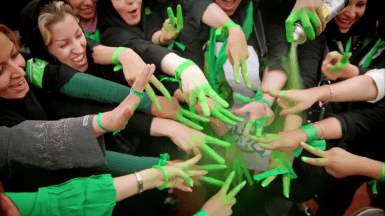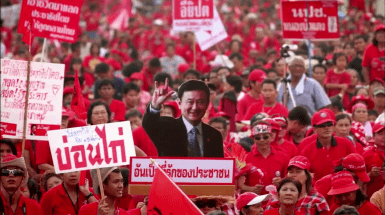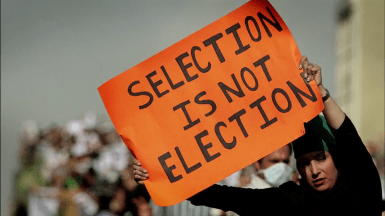 "While Gandhi gave us the tactics and philosophy of nonviolence, Gene Sharp offers a systematic strategy of civil resistance. Liberation movements across the world are proving that this strategy is effective, even against tyrants. Thanks to Sharp, we can now realistically envision a world without war."
– Sharon Erickson Nepstad | Professor of Sociology | University of New Mexico | Author of Nonviolent Revolutions
"Will likely challenge and broaden the way people think about the continuing struggle for freedom and constitutional democracy around the world. Indeed, it is rare that a film offers so much to engage with. Unusually provocative and intellectually rigorous, How to Start a Revolution is recommended quite keenly."
– Libertas Film Magazine
"This excellent film confirms Gene Sharp as the 'Einstein of nonviolent resistance,' the singular pioneer in a relatively new field of inquiry and practice, whose influence on social revolutions rightfully stretches across time and place, religion and race. How to Start a Revolution should be required viewing not only in courses on nonviolence and peace studies, but really in any course that examines political change and prescribes remedies for social justice."
– Michael Nojeim | Associate Professor of Political Science | Prairie View A&M University | Author of Gandhi and King: The Power of Nonviolent Resistance
"For more than half a century, Gene Sharp has studied the power of nonviolent action against dictatorship, occupation, and social and economic injustice and has analyzed why it has become a force more powerful than war. This remarkable documentary tells the story behind the man, working out of a simple home office in a working class neighborhood of Boston, whose writings have inspired popular struggles for freedom and justice worldwide. Anyone who doubts the power of ideas should see this film."
– Stephen Zunes | Professor of Politics | University of San Francisco