Four resources for media literacy
Now, perhaps more than ever, it's crucial to be able to think critically about media and news. How do you identify spin or misinformation? How do you identify the media maker's perspective? Who is the intended audience? What perspectives are missing?
Here at MEF, our aim is to inspire students to think critically and in new ways about the hyper-mediated world around them. We're strong advocates for media literacy education.
That's why we're thrilled to announce we've recently added four titles with an exclusive focus on media literacy. These titles were originally produced & distributed by the Media Literacy Project, a nationally recognized leader in media literacy resources and education, and now they are a part of the MEF collection.
All four of these programs are uniquely positioned to teach media literacy skills. Each interactive DVD-ROM includes a curated collection of relevant media examples (such as movie, TV show, and music video clips, commercials, print ads, photographs, and audio) and written support materials like printable discussion guides, handouts, and activity guides.
Great for middle school & high school, these resources will help students name persuasion techniques being used, recognize bias, discover the parts of the story not being told, and, ultimately, better understand how media messages shape our culture.
Media Literacy Toolbox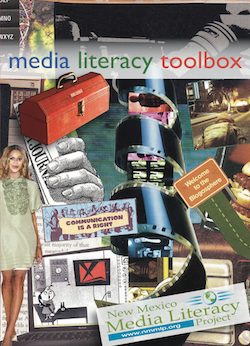 The definitive introduction to media literacy! This program gives students the tools they need to think critically about media messages and images, encouraging them to ask questions about the ideas, attitudes, and values that are embedded in commercial media content. The program also introduces a range of ways for students to make their own media and participate in media activism.
Media Literacy for Prevention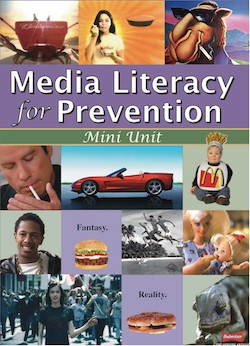 This program is designed to help students hone their media literacy skills by examining tobacco, alcohol, and food marketing campaigns. Structured as a week-long program, it includes media examples, discussion prompts, and activities for use in five consecutive 45-minute class periods. It also includes a mini-unit that condenses the entire curriculum into a single 45-minute session.
Media & Body Image
This program challenges students to think critically about how mainstream media images and messages shape our ideas about beauty and the body. Students are encouraged to look closely at commercial media content, and to ask questions about the kind of norms and ideals this content reinforces. Topics include: beauty ideals, body image, male and female stereotypes, aging, weight, photo retouching, and plastic surgery.
Challenging the Debt Industry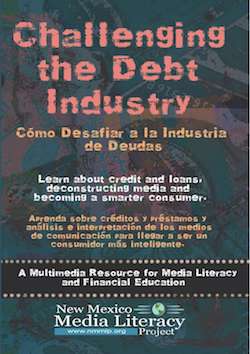 This unique program teaches media literacy through the lens of one of the most pernicious problems facing young people: debt. It focuses on predatory lending and marketing practices within the financial industry, including credit card marketing, rent-to-own ploys, and payday and title loans. And it encourages students to think critically about how commercial media messages can influence our own financial decisions.