Emmy-award Winning New Film Explains Why School Board Elections Matter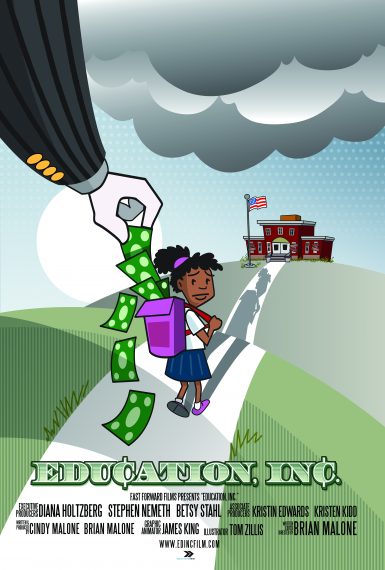 This November, over 450 school districts in 25 states will hold school board elections.
What's at stake in these often overlooked races? More than you might imagine.
As filmmaker and parent Brian Malone reveals in his new Emmy-award winning documentary Education, Inc., outside groups have been pouring money into local school board elections across the country with the goal of turning public education over to private interests.
Education, Inc. brings much-needed clarity to the increasingly heated and often confusing debate over how to fund our financially strapped and struggling public education system.
In the film, Malone travels to school districts across the country to see for himself whether privatization is the answer, testing the claims of "school-choice" advocates against the ground-level experience of public school teachers, students, and parents like himself. He takes us inside school protests and raucous school board meetings, interviews some of the best-known educators in the country, and along the way raises serious questions about the wisdom of turning our public schools into for-profit ventures.
In the end, Education, Inc. provides a clear and compelling look at one of the most important debates of our time. It's a must-see film for anyone who cares about our public education system.
LEARN MORE ABOUT EDUCATION, INC.
P.S. Make sure to check out your ballot to see if your district is running school board elections this fall.