Documentaries for Earth Day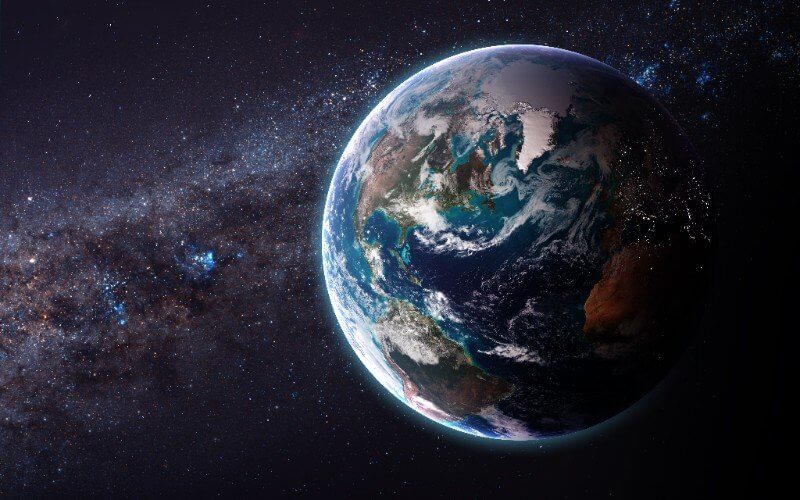 Over the past year, Washington policymakers have been slashing government regulations and gutting basic environmental protections at an unprecedented rate – all in the name of unleashing American business, creating jobs, and spurring economic growth.
It's worth remembering, as Earth Day approaches this weekend, that it was precisely this pro-growth logic that led to the creation of Earth Day in the first place, almost 50 years ago.
In 1970, a year after a massive and deadly oil spill in Santa Barbara killed thousands of seabirds and animals and sparked a national uproar, some 20 million Americans gathered on campuses and in schools and communities across the country to call for stronger environmental protections. Ever since, Earth Day has become a kind of annual international teach-in – a time to pause, shine a light on urgent, crisis-level environmental issues like climate change, resource depletion, and species die-offs, and to call for aggressive government action.
With all of that in mind, we want to call your attention to our newest film, Advertising at the Edge of the Apocalypse, featuring media scholar and MEF Executive Director Sut Jhally. In the film, Jhally argues that we're not likely to avert the coming climate catastrophe unless and until we confront the cultural power of the advertising industry.
Ranging from the rise of modern advertising to the full-scale commercialization of the culture today, Advertising at the Edge of the Apocalypse identifies one consistent message running throughout all of advertising: the idea that corporate brands and consumer goods hold the keys to human happiness. It then shows how this powerful narrative, backed by billions of dollars a year and propagated by the best creative minds, has blinded us to the devastating environmental costs of ever-accelerating rates of production and consumption.
The result is not only a powerful teaching tool for sorting out the economic and cultural forces that are imperiling the planet, but also an inspiring call for action.
"There's nothing natural or inevitable about the political-economic system as it now exists," Jhally says in the film. "The system was created by certain institutions with certain interests, at a certain moment in time, so it can just as well be transformed by people with different interests in mind."
Watch the trailer for Advertising at the Edge of the Apocalypse above — and then be sure to check out some of our other environmental film favorites below!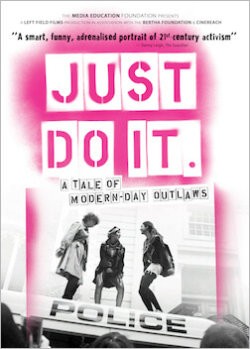 Just Do It
This powerful, funny, and inspiring documentary from filmmaker Emily James tells the thrilling story of a remarkable group of environmental activists as they wage nonviolent, direct action campaigns across Great Britain and Europe.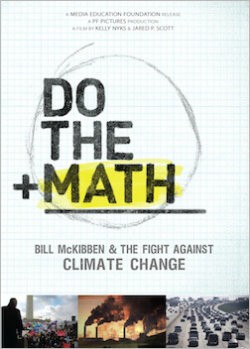 Do The Math
Environmental activist and bestselling author Bill McKibben hits the road to raise awareness about carbon dioxide emissions. Do the Math takes us inside that tour, following McKibben as he delivers an clear breakdown of the facts.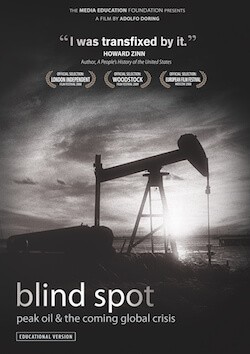 Blind Spot
In this haunting portrait of America's oil-fueled excesses, director Adolfo Doring explores the inextricable link between the energy we use, the way we run our economy, and the multiplying threats that now confront the health of our planet.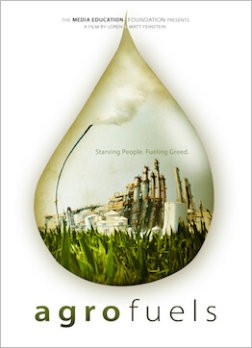 Agrofuels
Delving deep into the world of agrofuels and monocrops, this film provides an eye-opening account of the downside of alternative, food-based fuel sources.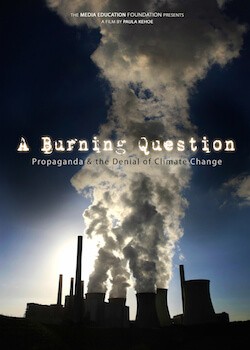 A Burning Question
Bestselling author and Nation magazine defense correspondent Michael T. Klare shows how concerns about oil have been at the core of U.S. foreign policy for more than 60 years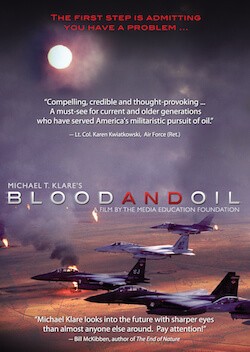 Blood and Oil
This fascinating and clarifying film is both a primer on climate science and a penetrating analysis of media framing and the science of perception management.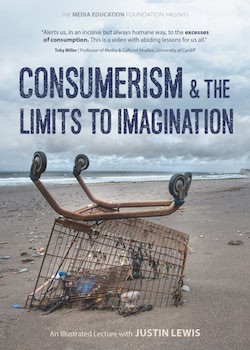 Consumerism & the Limits to Imagination
Media scholar Justin Lewis makes a compelling case that consumer capitalism has become economically and environmentally unsustainable.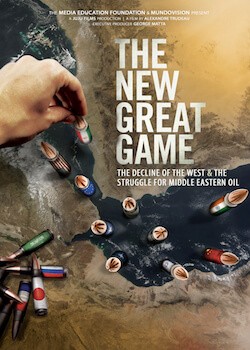 The New Great Game
Canadian filmmaker Alexandre Trudeau's fascinating documentary shows how the waterways of the Middle East are now being contested in unprecedented ways.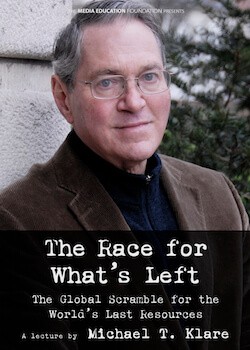 The Race For What's Left
Renowned energy expert Michael T. Klare provides an invaluable account of the new and increasingly dangerous competition for the world's dwindling natural resources.