Dysfunctional Societies: Why Inequality Matters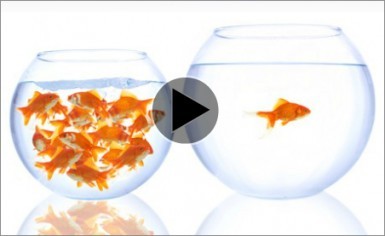 Why does the United States, despite being one of the richest nations in the world, lag behind so many other rich Western societies in a number of crucial statistical measures — including life expectancy, violence, health, community, teen pregnancy, mental illness, and incarceration?
According to a growing body of research, it's because the U.S. has far more income inequality than these other wealthy societies.
In Dysfunctional Societies, the timely and fascinating new film based on the international bestseller The Spirit Level, British researcher Richard Wilkinson explores the correlation between wealth distribution, health, and overall happiness within modern societies. Mobilizing decades of sociological research, Wilkinson details the devastating toll economic inequality is taking on people in the U.S. and around the world, and shows how societies with the smallest gaps between rich and poor enjoy the highest levels of health and happiness across all social and economic classes.
The result is a powerful and eye-opening look at one of the most widely discussed issues of our current political moment.
Dysfunctional Societies is an ideal resource for courses in Sociology, Health, Economics, Political Science, History, Cultural Studies, and others that deal with the relationship between inequality, health, and happiness.
This title is available NOW via four different streaming options:
Learn More About Dysfunctional Societies
Praise for Dr. Wilkinson's work
[Richard Wilkinson's research] will change the way you think
about life, liberty, and the pursuit of happiness,
especially if you live in the United States.
In this fascinating sociological study, the authors do an excellent job of presenting the research, analyzing nuances, and offering policy suggestions for creating more equal and sustainable societies. For all readers, specialized or not, with an interest in understanding the dynamics today between economic and social conditions.
Fascinating and deeply provoking…The Spirit Level does contain a powerful political message. It is impossible to read it and not to be impressed by how often greater equality appears to be the answer, whatever happens to be the question. It provides a connection between what otherwise look like disparate social problems.
An important contribution to the debate our country needs.
An intellectual flagship of post-crisis compassion, this reader-friendly fusion of number-crunching and moral uplift has helped steer a debate about the route to a kinder, fairer nation.
The Spirit Level is by any criterion a groundbreaking work and one that deserves the widest possible readership.