Donald Trump & "The Masculine Script"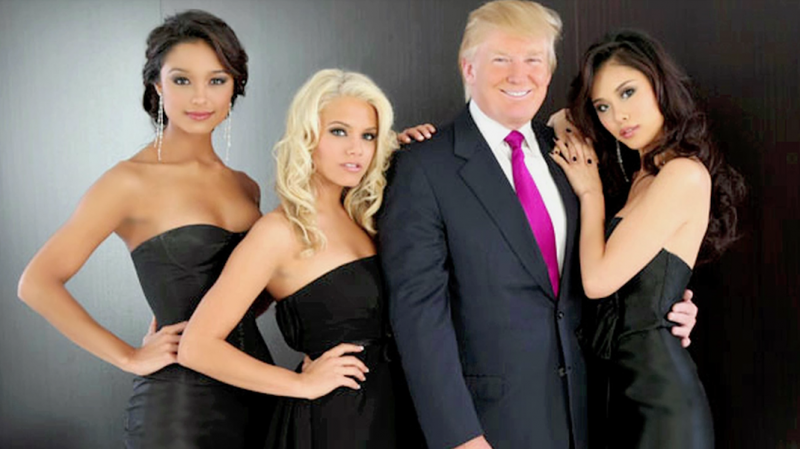 Timely new film looks at Donald Trump and gender politics
In The Empathy Gap: Masculinity & the Courage to Change, filmmaker Thomas Keith looks at how American popular culture teaches young men that it's uncool to empathize with women, respect them as equals, and take feminism seriously.
Zeroing in on some of the dominant "masculine scripts" that young men absorb from the culture, Keith identifies four recurring lessons about what it takes to be a real man: amass a personal fortune, meet conflict with aggression, sexually objectify women, and suppress all emotion except anger.
According to Keith, that's the basic playbook – and nobody embodies it more than Donald J. Trump.
"If we had to look to one individual who best represents the traditional American masculine script, that person would have to be Donald Trump," Keith says in the film. "In Trump's world, it's dog-eat-dog, survival of the fittest, where the strong devour the weak. It's a place where men don't cry, where women are sexually objectified, and where everything can be bought and sold."
This gendered focus on Trump's image is just one part of The Empathy Gap's wide-ranging analysis of how American "entertainment" culture reinforces and glorifies regressive ideas about manhood – ideas that privilege power, control, and dominance over empathy, compassion, and leadership in the face of bullying.
Learn more about The Empathy Gap
The Empathy Gap challenges young people to think critically about the sexist and misogynistic stories we tell ourselves as a culture about what it means to be a real man. Drawing connections with other regressive and authoritarian cultural scripts, the film explores how racism is similarly rooted in cultural norms that discourage empathy. It concludes by pointing to research showing that men who break with restrictive gender norms live happier and healthier lives.
The Empathy Gap features interviews with leading experts on gender, masculinity, and popular culture, including Jennifer Siebel Newsom, Tony Porter, Michael Messner, Derrick Jensen, Kevin Powell, J.W. Wiley, Charlotte Watson, Eddie Moore Jr., C.J. Pascoe, Julia T. Wood, and others.
It is an ideal resource for courses and workshops that look at the intersection of gender and politics, media images, masculinity issues, gender violence, gender identities, and American political culture.