Back to School with Four Great New Films
Kindly go to setting page and check the option "Place them manually"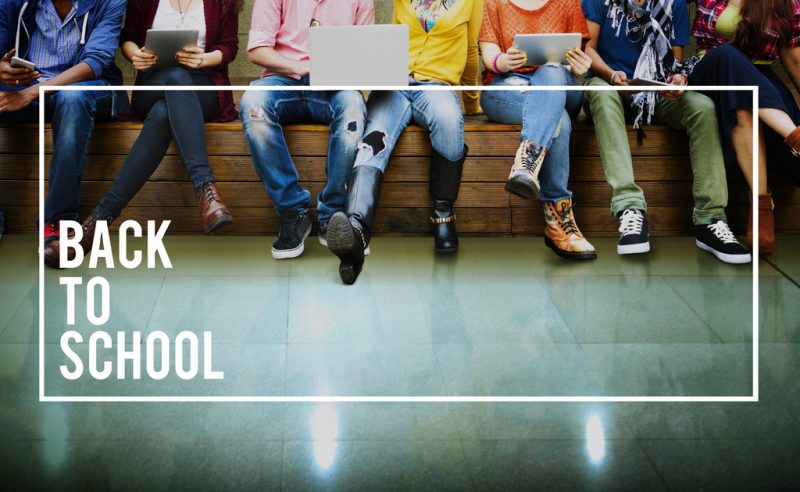 Just in time for the fall semester, we've got four brand-new films to help your students think critically about some of the most talked-about issues of the day.
Constructing the Terrorist Threat, a timely exploration of Islamophobia and U.S. media coverage of the War on Terror, and More than a Word, a fascinating look at the controversy swirling around Native American sports mascots, are both available now on DVD and via streaming.
Two more — The Great White Hoax, acclaimed anti-racist author Tim Wise's take on the rise of Donald Trump, and MEF executive director Sut Jhally's Advertising at the Edge of the Apocalypse — will be ready to stream in mid-September and are available for pre-order now.
Be sure to check out these four new titles as you finalize plans for the upcoming semester!
Deepa Kumar, one of the nation's foremost scholars on Islamophobia, looks at how Muslims have become the predominant face of terror in U.S. news and entertainment media — even though terror attacks by white extremists have far outnumbered attacks by Muslim Americans since 9/11. Constructing the Terrorist Threat offers a clear-headed assessment of terrorism that couldn't be more timely and urgent given the politics of fear that now dominate our political landscape.
Filmmakers John and Kenn Little, of the Standing Rock Sioux Tribe, offer a fascinating look at the heated debates surrounding Native American sports mascots. Taking us inside the campaign to change the name of Washington's NFL football team, the film traces how the word "r*dskin" evolved from a term of racist derision and slander to the beloved name of one of the oldest NFL franchises.
MEF and the filmmakers are coordinating screenings of this film during Native American Heritage Month in November.
Acclaimed anti-racist educator and author Tim Wise explores how Donald Trump expertly tapped into long-simmering racial tensions and rode an accelerating wave of white anxiety and grievance straight to the White House. Wise offers a fascinating look at how conservative political leaders and strategists have been tapping into anxieties about cultural change to win the support of white Americans, especially white men, for decades.  And he makes a powerful case for why Trumpism, and the politics of racial scapegoating, are destined to fail in the end.
Media scholar and MEF Executive Director Sut Jhally takes a devastating look at the accelerating personal and environmental fallout from advertising, commercial culture, and rampant American consumerism. Tracing the evolution of advertising from the early 20th century to the rise of American consumer culture in the 1950s to today, Jhally argues that advertising has emerged as the dominant storytelling force of our time, selling us a false notion of happiness and satisfaction that has brought us to the brink of collapse.