How Can You Change Attitudes about Sexual Assault on College Campuses?
The release of last month's groundbreaking report by the White House Task Force to Protect Students from Sexual Assault brought renewed attention to the alarmingly high levels of sexual violence on America's college campuses. As you develop and refine your own sexual assault prevention programs and curricula, we want to remind you that MEF offers a range of critically acclaimed educational videos that challenge students to examine – and change – the myriad personal, social, and cultural factors that contribute to this epidemic.
From documentaries that explore how the culture sends mixed messages to young women about sex and sexuality while glamorizing male sexual aggression, to illustrated presentations that clarify the standard of affirmative consent, these videos share a common goal: to inspire students to think critically about the attitudes, beliefs, and norms that too often create confusion and silence around these issues.
As you explore the titles below, bear in mind that you can watch free full-length previews online to make absolutely sure they're right for your class, workshop, or resource center.
The Line
Where is the line of consent?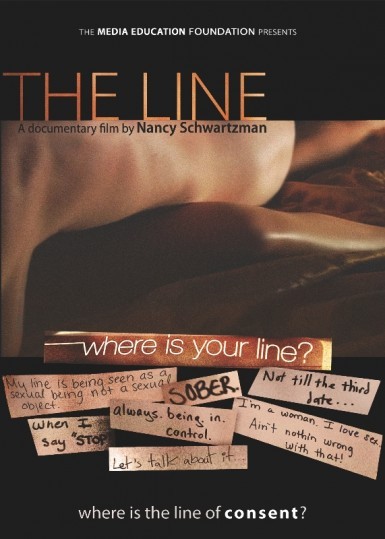 *The Line is listed on the White House's new site NotAlone.gov as a critical resource for anti-violence education.
The Line is what I was always looking for to be able to start honest, relevant discussions about what consent really is and what sexual assault looks like in real situations.
Erin Jemison | MPA Colorado Coalition Against Sexual Assault
I've always been as respectful to women as I can, but the film actually made me think about where the line really is.
Male Student | Rutgers University
The Line is one of the best films I have ever seen on the topic of sexual violence and sexual assault.
P. Kenna Grant, MS, HHP | Director of the Connections Health Education and Wellness Center and The Women & Gender Resource Center, The University of Hartford
---
Flirting with Danger
Power & Choice in Heterosexual Relationships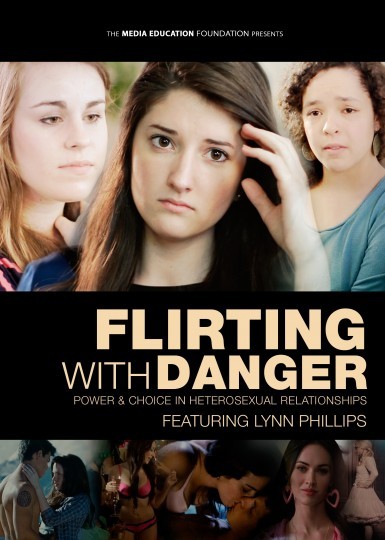 This is one of the best films I've seen in a good long while.
Lyn Mikel Brown, Ed,D. | Professor of Education at Colby College
Destined to be a classic pedagogical tool that will be of much value to teachers from a broad range of scholarly backgrounds.
Walter S. DeKeseredy, Ph.D. | Professor of Criminology at University of Ontario Institute of Technology
Flirting with Danger is an important film and teaching tool, documenting the complex terrain young women must navigate as their emerging sexual identities and desires remain eclipsed by cultural double standards and mixed messages.
Dr. Jody Miller | Professor of Criminal Justice at Rutgers University | Author of Getting Played: African American Girls, Urban Inequality, and Gendered Violence
---
Rape Myths on Trial
Naming the Unnamed Conspirator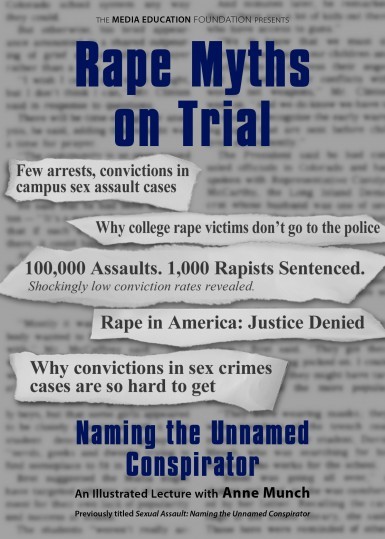 In compelling fashion, Munch is able to communicate these complex issues involving sexual assault in an accessible manner that is personal, eye-opening, and timely.
Jeff O'Brien | Director, Mentors in Violence Prevention National
Anne Munch has the ability to connect with her audience and challenge basic social norms, as well as the audience members' own belief systems, about sexual assault.
Drs. Curt & Christie Brungardt | Fort Hays State University
---
Asking for It
The Ethics & Erotics of Sexual Consent
Asking for It is an interesting and useful continuation to the conversation about sexual conduct on campus and between young people. …Very appropriate viewing for all incoming college freshmen.
Jack David Eller, Ph.D. | Anthropology Review Database
A useful tool for initiating discussion about consent.
Richard A. Sprott, Ph.D. | California State University, East Bay | Contemporary Sexuality
An excellent film to bring men into the conversation. Would no doubt spark lively and intense discussion among students. The way in which [Dr. Harry Brod] sets up his line of argument about the importance of adopting an affirmative consent standard would make it very difficult, I think, for anyone not to seriously consider what he is advocating.
Dr. Amy Leisenring | San Jose State University | Teaching Sociology
---
Spitting Game
The College Hookup Culture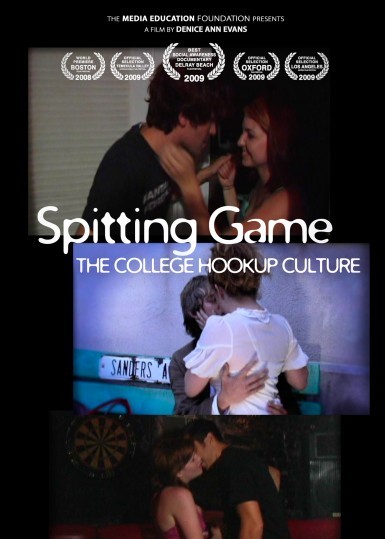 A powerful force that opens a window onto a reality that too few of us want to face.
David Lisak, Ph.D. | Associate Professor, University of Massachusetts, Boston
Provides in-depth coverage on subjects that touch nearly every college health education issue.
Elaine D. Theodore, Ed.M. | Sexual Violence Resource Coordinator | Tufts University
A revealing and provocative look at the pleasures and pitfalls of hook-up culture.
Dr. Caroline Heldman | Associate Professor of Politics | Occidental College