Guyland: Where Boys Become Men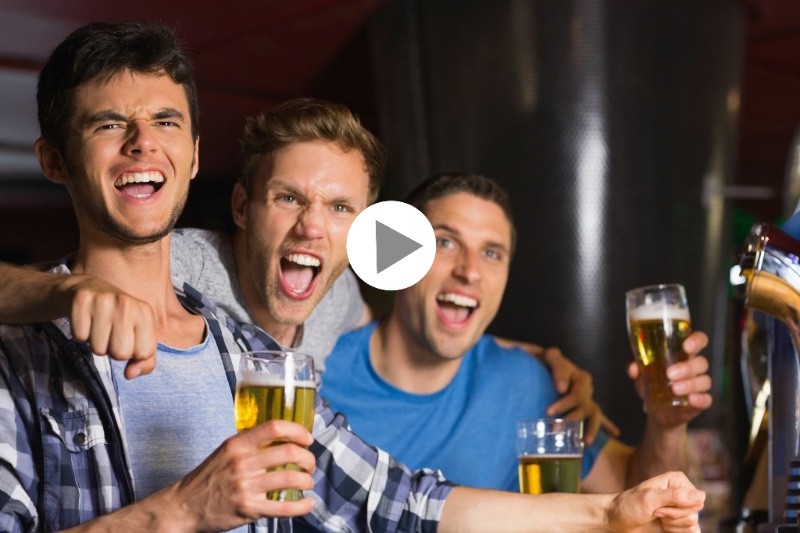 Guyland is a powerful exploration of what it means to be a young man today.
Michael Kaufman | Co-Founder of the White Ribbon Campaign
In this powerful new film based on his bestselling book, acclaimed sociologist Michael Kimmel maps the troubling social world where boys become men — a new stage of development he calls "Guyland."
Arguing that the traditional adult signposts and cultural signals that once helped boys navigate their way to manhood are no longer clear, Kimmel takes us inside a new social order where more and more young men try desperately to prove their masculinity to one other — often with dangerous consequences for young women and guys themselves.
Guyland offers a way for all of us — parents and community members, young men and women, professors and administrators — to envision new ways to support boys and young men as they navigate cultural environments that glorify unhealthy, violent, and sexist models of manhood.
Guyland is essential viewing for courses in gender studies, sociology, media studies, communications, counseling, and psychology.
This title is available NOW via four different streaming options:
Michael Kimmel's candid video creatively weaves social science research on gender and sexuality with popular culture images centered on 'adultolescence', a new stage of life between teen years and adulthood. Many contemporary film and television clips persuasively illustrate how young guys today continuously attempt to prove their masculinity in a society still perpetuating gender inequality. Kimmel's provocative lecture based on his book Guyland will generate many powerful classroom discussions about a wide-range of gender issues facing most colleges today.
Peter M. Nardi | Professor of Sociology | Pitzer College/The Claremont Colleges
In this important new film Michael Kimmel explores the meaning of masculinity today and why so many young men are struggling in coping with the demands of adulthood. Insightful, provocative, and illuminating, Guyland probes the complex issues facing young men today and helps us to understand why and how things have changed.
Pedro Noguera | Professor of Education at New York University
Michael Kimmel has been a champion not only for women's rights, but also a strong advocate for redefining manhood in positive ways. Guyland is a powerful exploration of what it means to be a young man today.
Michael Kaufman | Co-Founder of the White Ribbon Campaign | Co-Author of The Guy's Guide to Feminism
Guyland is much more than a critique of traditional masculinity. It's a 30-minute resource for 16 to 24-year-old guys who want to figure out just what kind of a man they want to become. Michael Kimmel's insights and lots of poignant media clips combine to explain how so many young males seem to be 'deer in the headlights' of historical changes in gender relations, work, family, and sexuality. The hazards of male 'adultolescence,' which are often painted as normal or even desirable, can include suppression of emotions, physical and emotional scars from hazing rituals, excessive alcohol and drug use, homophobia, sexual abuse of women, and failed relationships. Guyland reveals how conformity to traditional masculinity can hurt both men and women, and better still, it will help male viewers rethink and reshape their life and identity.
Don Sabo | Founder and Director of the Center for Research on Physical Activity, Sport & Health (CRPASH) at D'Youville College
This is a unique, timely, and immensely insightful look at the state of gender in the early 21st century. Michael Kimmel has produced the most telling examination of the world of compulsory heterosexual masculinity. While presented with some humour, no one who views this video can remain under any illusion that there is something drastically amiss in 'guyland' today. One step to redressing the ongoing tragedy of modern masculinity would be to make this video compulsory viewing in every school in the country.
Stephen Whitehead | Visiting Professor in Gender Studies at Shih Hsin University | Author of Men and Masculinities
In turns amusing and disturbing, Guyland offers glimpses into how many young men navigate the treacherous waters of 'adultolescence.'
Christopher E. Forth | Professor of History & Howard Chair of Humanities & Western Civilization at the University of Kansas | Author of Masculinity in the Modern West ​
You may also be interested in these other videos: