What would the late cultural theorist Stuart Hall have to say about our current political moment?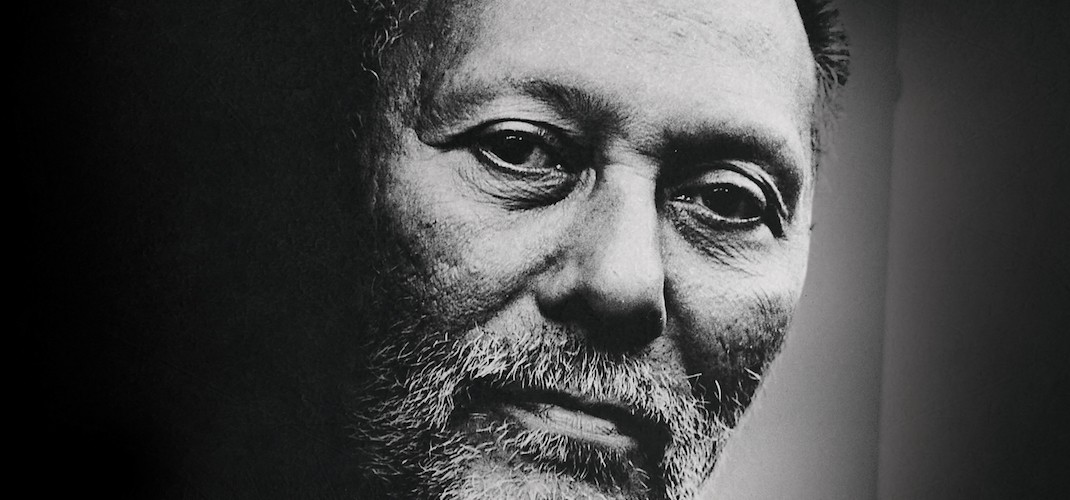 With right-wing authoritarianism on the rise around the world, the work of the late British cultural theorist Stuart Hall, one of the founding figures of cultural studies, has never seemed more prescient.
In the 1980s, Hall coined the term "authoritarian populism" to describe the toxic mix of xenophobia, racism, and nationalism that enabled British Prime Minister Margaret Thatcher to sell an especially vicious brand of unbridled capitalism to struggling white working-class voters. Four decades later, Hall's groundbreaking insights provide an unparalleled intellectual blueprint for understanding, resisting, and dismantling these same reactionary forces as they ascend within the U.S. and around the world.
Below, you'll find a range of MEF videos that clarify Hall's take on the convergence of capitalism, state violence, racism, and what he called "the terrifying internal fear of living with difference." These include our recent releases Speaking with the Dead: Bill Schwarz on Preparing Stuart Hall's Posthumous Memoir and The Last Interview: Stuart Hall on the Politics of Cultural Studies, a pair of interviews conducted by MEF Executive Director Sut Jhally that provide deeply personal insights into the formation of Hall's core ideas.
For more information about these and other MEF titles featuring Stuart Hall, click below.
When the world-renowned cultural and political theorist Stuart Hall died in 2014, he left behind an unfinished 300,000-word memoir. In this interview with MEF Executive Director Sut Jhally, Bill Schwarz talks about the challenges of preparing the final published book, detailing his negotiations and conversations with the disembodied words of an author who cherished dialogue above all else.
In this interview conducted shortly before his death in 2014, Stuart Hall, one of the seminal figures in cultural studies, talks about his classic work Policing the Crisis, describes the political, symbolic, and material concerns that animated cultural studies in the 1970s, and offers a critical assessment of the field today. He then turns his attention to the always shifting terrain of race and identity in the United States and Britain, offering fascinating cultural and political insights into the presidency of Barack Obama and the 2012 Olympics in London. While Hall was physically ill for much of his later life, this final interview provides powerful testimony that his formidable intellect, sense of humor, and willingness to engage with the gritty realities of politics and power never deserted him. An absolutely essential resource for anyone interested in cultural studies.
Stuart Hall offers an accessible and clarifying analysis of the social construction of race and racial difference. He explores how variations in people's appearances come to be mistaken for essential differences. He traces how these misinterpretations function both to express and to reproduce dominant power relations. And he argues for more rigorous engagements with identity, representation, and contingency capable of acknowledging and respecting difference without essentializing it. An ideal introduction to how cultural studies intervenes in debates about race, representation, identity, and power.
Cultural theorist Stuart Hall offers an extended meditation on representation. Moving beyond the accuracy or inaccuracy of specific representations, Hall argues that the process of representation itself constitutes the very world it aims to represent, and explores how the shared language of a culture, its signs and images, provides a conceptual roadmap that gives meaning to the world rather than simply reflecting it. Hall's concern throughout is the centrality of culture to the shaping of our collective perceptions, and how the dynamics of media representation reproduce forms of symbolic power.
In this re-mastered lecture from 1989, Stuart Hall provides an extraordinarily clear summary of the origins of cultural studies. Hall discusses the founding of cultural studies at the University of Birmingham, the field's baseline concern with issues of symbolic representation and power, and how cultural studies ultimately gained an institutional foothold at the "frontiers of intellectual and academic life by testing the fine line between intellectual rigor and social relevance." An excellent introduction to Hall's work, and to the broader social, political, and economic concerns that have shaped cultural studies.
Stuart Hall is a foundational figure in the influential interdisciplinary field known as cultural studies. In this stimulating and eloquent four-hour interview, conducted by the literary journalist Maya Jaggi and directed by Mike Dibb, Hall reflects on his life and career, talking personally and in depth about the trajectory of his work and how it has intersected with broader political movements. In a conversation both intimate and sweeping in scope, Hall describes his migration from Jamaica to England, his immersion in left-wing politics in London, the influence of Raymond Williams and E.P. Thompson on the evolution of his thought, and the context within which the early classic texts of cultural studies were written. Hall also shares his pessimism about the economic recession and his optimism about Barack Obama's victory. Future analysis of Hall's work, and of cultural studies in general, will need to take account of this fascinating and indispensable first-person account of his life and ideas. Broken into short sections to facilitate use in the classroom.