New Release! Robert Scheer: Above the Fold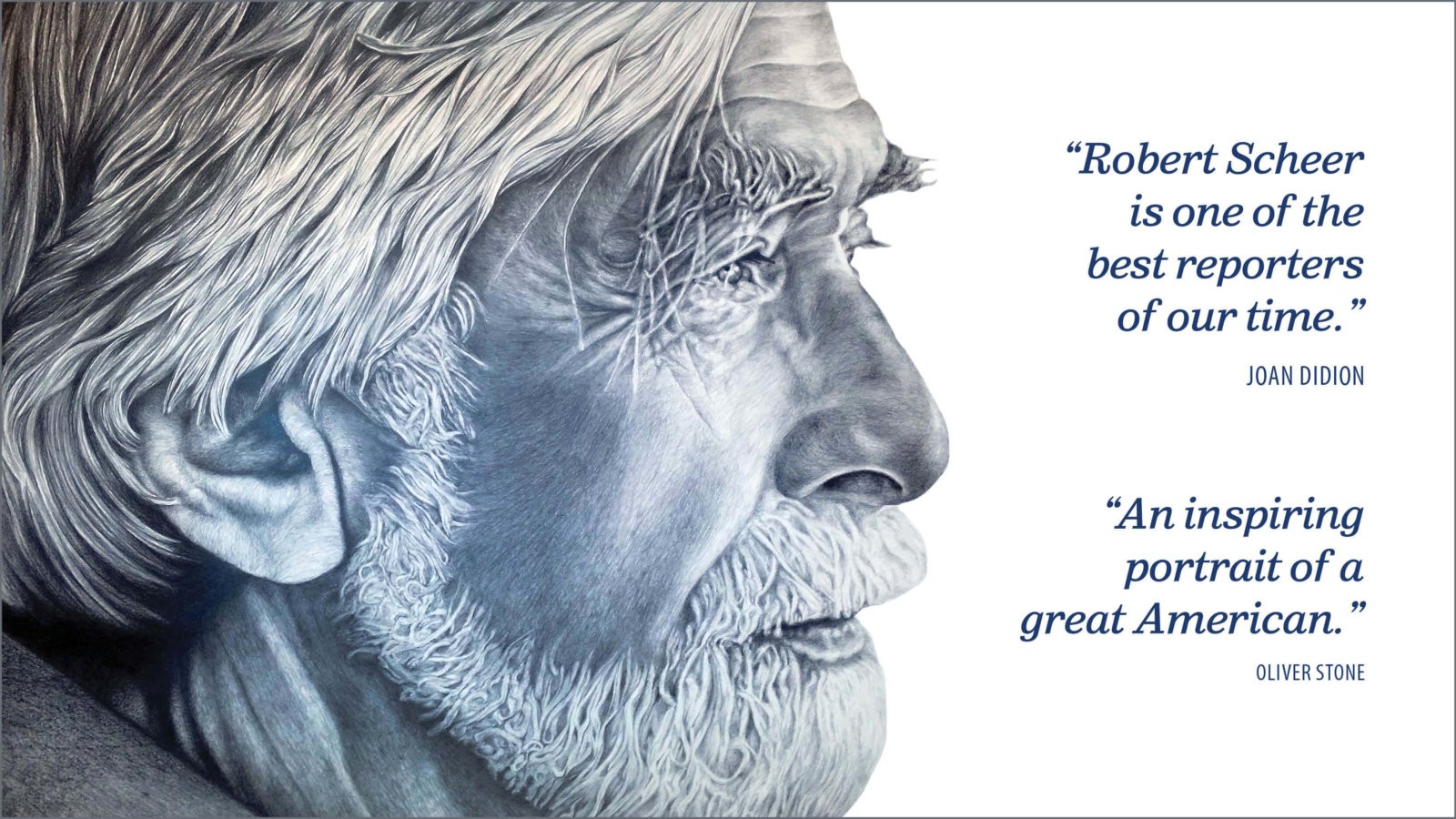 We're thrilled to announce the release of Robert Scheer: Above the Fold, a powerful new film about legendary activist and journalist Robert Scheer that reminds us that journalism, at its best, is about pursuing the truth at all costs. The film traces Scheer's career trajectory across dramatic shifts in journalistic practice and distribution platforms, offering a glimpse into the myriad pressures that confront journalists who refuse to compromise their principles and instead commit themselves to speaking truth to power. At a time when debates about "fake news," "filter bubbles," and the dumbing down of commercial news media have moved to the center of mainstream discussion, Robert Scheer: Above the Fold is an ideal teaching tool for courses that examine journalism, politics, political communication, and the hypercommercialization of media. Features Norman Lear, Jane Fonda, Arianna Huffington, Daniel Ellsberg, and others.
Now available on DVD! Streaming coming soon.
Robert Scheer, a Professor of Communication at USC Annenberg, has built a reputation for strong social and political writing over 30 years as a journalist. Between 1964 and 1969, he was Vietnam correspondent, managing editor, and editor-in-chief of Ramparts magazine, the iconic publication credited with inspiring Martin Luther King Jr.'s opposition to the Vietnam War. Later, Scheer conducted the famous Playboy magazine interview in which President Jimmy Carter confessed to having "lust in his heart," and went on to do interviews for the Los Angeles Times with Richard Nixon, Ronald Reagan, Bill Clinton, and many other prominent political and cultural figures. During his tenure at the LA Times he earned 10 Pulitzer Prize nominations and launched a nationally syndicated column. He is also the author of 10 books, the co-founder and editor-in-chief of truthdig.com, and the host of the political podcast Scheer Intelligence on KCRW radio.