Killing Us Softly: Then & Now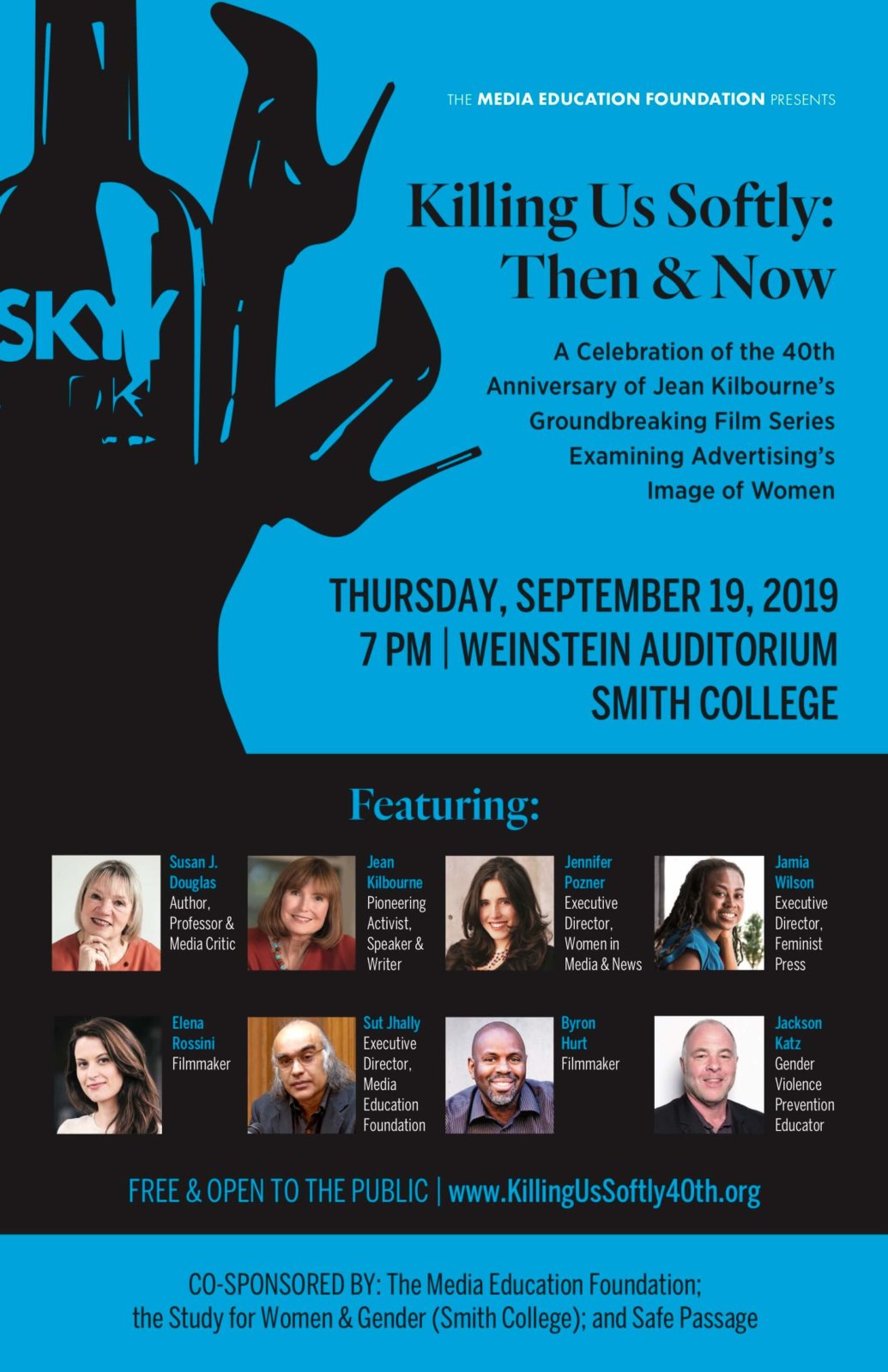 Join us for a celebration of the 40th anniversary of Killing Us Softly, Jean Kilbourne's pioneering educational film series about commercial media representations of women. The event will be held at Smith College on September 19, and will feature Jean Kilbourne, award-winning filmmakers Elena Rossini and Byron Hurt, Feminist Press Executive Director Jamia Wilson, Women in Media & News Founding Director Jennifer Pozner, renowned author and feminist cultural critic Susan J. Douglas, acclaimed gender violence prevention educator Jackson Katz, MEF Executive Director Sut Jhally, video tributes, clips from four decades of Killing Us Softly films, and more! Visit our Facebook event for more information.
Thursday, September 19, 2019
7-9 PM
Weinstein Auditorium
Smith College
Northampton, MA
Have Jean Kilbourne's Killing Us Softly films made an impact on you? If so, we'd love to hear how! We'll be collecting tributes to Jean and her work between now and July 15. Click below to participate!