WATCH NOW: Our "Criminalizing Dissent" panel is now streaming online!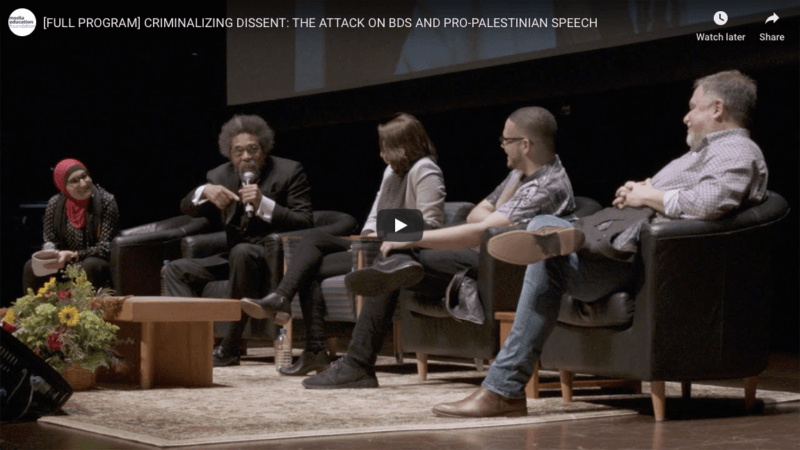 We're thrilled to let you know that our sold-out panel from last month on the silencing of pro-Palestinian speech is now streaming online.
"Criminalizing Dissent: The Attack on BDS and Pro-Palestinian Speech," which took place in front of a capacity crowd at the Fine Arts Center on November 12th and featured a high-profile roster of leading advocates for Palestinian and civil rights, examined recent moves by the US government and American universities to silence and criminalize pro-Palestinian activism on campuses.
The event website features the entire program but also gives you the choice of watching the panel discussion and the individual keynote speeches delivered by Cornel West, Tim Wise, Linda Sarsour, Omar Barghouti, Shaun King, Dima Khalidi, and Sut Jhally on their own. We've also included press coverage of the controversy surrounding the panel, and the short videos we screened at the event.
Also, in case you missed it the first time around: our sold-out event from last spring on pro-Palestinian activism is also streaming online! You can watch "Not Backing Down" here!