Black History Month 2019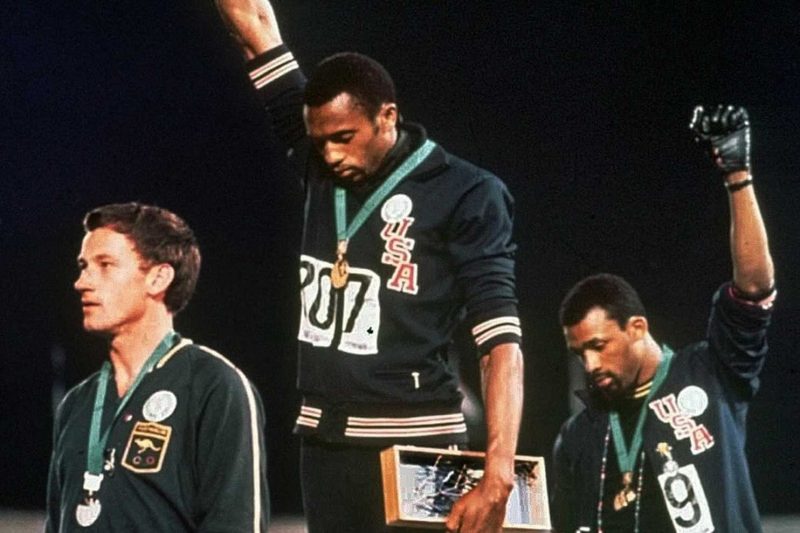 February is Black History Month — a time to celebrate stories of racial progress, remember the long, ongoing struggle for racial justice, and examine how our ideas about race cut to the core of our politics and our identities.
With this in mind, we've put together a special selection of classroom films that examine everything from the politics of racial scapegoating to the history of progressive resistance in sports to how African-American women navigate media representations of beauty.
We encourage you to use these films in your classes, organize programming on your campus, or host screenings in your community.
Here's just a sampling …
The Great White Hoax, featuring acclaimed anti-racist educator and author Tim Wise, looks at how American political leaders of both parties have been tapping into white anxiety and scapegoating African Americans for decades to divide and conquer working class voters.
Daphne's Valerius's award-winning The Souls of Black Girls explores how ideals of beauty that privilege whiteness and thinness affect the self-esteem of girls and women of color.
Not Just a Game, with Nation magazine writer Dave Zirin, reminds us that the NFL player protests we're seeing today are part of a long, proud, and mostly forgotten tradition of African-American athletes using their high-profile status to call attention to racial injustice.
Acclaimed filmmaker Byron Hurt's Soul Food Junkies breaks down the cultural politics of food and the complex interplay between identity, taste, power, and health.
And White Like Me takes an eye-opening look at how America's failure to come to terms with white privilege continues to perpetuate racial inequality and race-driven political resentments today.
Learn more about these titles — and many more — in our selection below!
SOUL FOOD JUNKIES
A Film About Family, Food & Tradition
THE SOULS OF BLACK GIRLS
THE GREAT WHITE HOAX
Donald Trump and the Politics of Race and Class in America
I AM A MAN
Black Masculinity in America
HIP-HOP
Beyond Beats & Rhymes
NOT JUST A GAME
Power, Politics & American Sports
BELL HOOKS
Cultural Criticism & Transformation
THE LAST INTERVIEW
Stuart Hall on the Politics of Cultural Studies
RACE, THE FLOATING SIGNIFIER
Featuring Stuart Hall
REPRESENTATION & THE MEDIA
Featuring Stuart Hall
FRAMING AN EXECUTION
The Media & Mumia Abu-Jamal
RACE, POWER & AMERICAN SPORTS
Featuring Dave Zirin
WHITE LIKE ME
Race, Racism & White Privilege in America
TIM WISE: ON WHITE PRIVILEGE
Racism, White Denial & the Costs of Inequality
HOW RACISM HARMS WHITE AMERICANS
With John H. Bracey Jr.